Brisk, Funny 'Mean Girls' Tackles Skin Color
Opinionated Judge by Darleen Ortega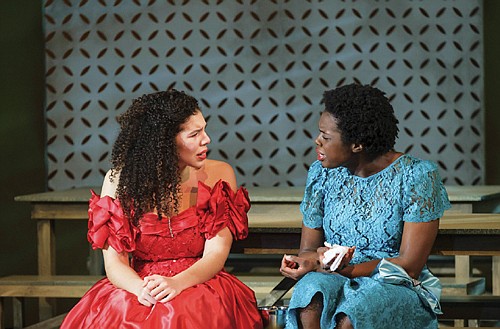 In this brisk and funny play, it's a small but powerful point: even in Ghana, one's proximity to whiteness is what determines one's value. And even though the play isn't subtle and packages its truth in buoyant humor, the point, which too few audience members will have even begun to interrogate, is well made. Colorism operates relentlessly no matter where you are.
This production benefits from a uniformly solid cast that lives the jokes and nervous energy and hints of underlying sorrow in their bodies. These women know the power of this material and carry it in every muscle and pore. Each is funny and beautiful in her own way, and each (including Taylor) fails to measure up to the impossible standard of whiteness. And the show is buoyed by Wanda Walden's spot-on costumes, which comically express the inherent humor in African girls aspiring to 1980s American pop culture, which is itself somehow inherently and comically aspirational.
Bioh's play feels too short; I wish she had carried her very good idea a bit deeper. But spending a brisk 80 minutes with these splendid women is too precious an opportunity to miss. The production runs through Feb. 16.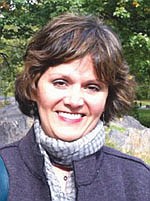 Darleen Ortega is a judge on the Oregon Court of Appeals and the first woman of color to serve in that capacity. Her movie and theater review column Opinionated Judge appears regularly in The Portland Observer. Find her review blog at opinionatedjudge.blogspot.com.