Expanding Opportunities in Aviation
Program offers free training for young people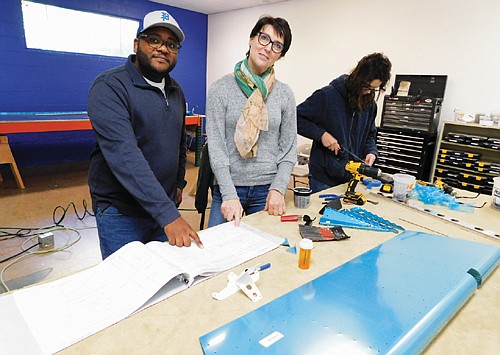 Airway Science for Kids, a nonprofit giving free aviation training to young people of color and low-income students, has a new home and new leadership.
Julia Cannell, an aviation expert and educator, is the new executive director of the program, located in the former the Albina Youth Opportunity School on North Mississippi Avenue. The instruction young people get about airplanes is geared to give them opportunities for success in the aviation field.
Cannell's father is a good example, she said. He came from humble beginnings, but a ride in an airplane changed his life and sparked his interest in flying. He learned to fly and was a pilot for Northwest Airlines for 30 years.
Cannell wants more kids to get exposure to flying as well.
"My hope is that kids find their passion through aerospace," she said. "There are incredible opportunities in this field, and the goal is to reach as many kids as we can through our community partners, encouraging kids to learn what they can about aviation and aerospace and to try things out."
Aviation is the art or science of making and flying aircraft, while aeronautics is the design, construction, mathematics and mechanics of aircraft and other flying objects.
Both pursuits require a background in science, technology, engineering and math, known as STEM, Cannell said, subject areas that are taught with hands-on opportunities at Airway Science for Kids. Thanks to charitable donations, the classes are free to students.
ASK was founded in 1991 by Bob Strickland, a retired Air Force auditor, Cannell said.
"He had a love and passion for aviation and cared deeply about kids of color," she said. "He knew a lot our young people were falling through the cracks, with gangs and other distraction, and he wanted to make a positive impact by sparking an interest in STEM through aviation."
You don't have to be a pilot to get a good job in aviation. Other jobs in the field include aerospace engineer, air traffic controller, aircraft maintenance, aviation management, aviation safety, aviation transport, flight instructors, civil and military aviation, and even cabin crew.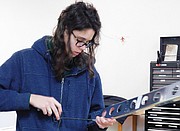 At least 2,000 kids have been through the ASK program over the years, Cannell. Sixty percent were kids of color, she said, and at least 20 percent were girls.
"We don't turn any young person away and our focus is on kids of color and girls," she said.
STEM is the fastest growing field in the state and it's also one of the most lucrative fields for future careers, but there is a disparity because of the relatively small number of women and people of color pursuing math and science based vocations.
So the goal is not necessarily for the students to become pilots, although many do, Cannell said, "Our hope and passion is that they explore learning in STEM-related fields and go on to have careers that are both professional and lucrative for them."
The mission at ASK is to not only offer aviation and aeronautics training, but to convince local youth that it's not outside their reach and they can do anything they set their minds to.