On Love, History and Bullying
PassinArt presents Mitchell readings
1/28/2020, 11:25 a.m.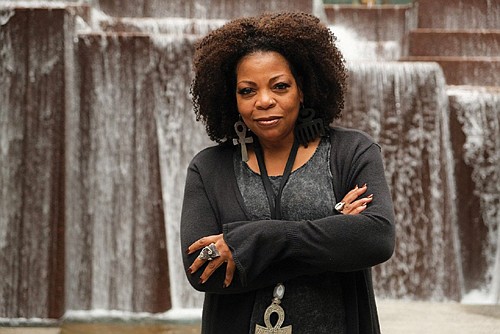 PassinArt: A Theatre Company grounded in Portland's African American community presents "Three by Ten & More," three short theatrical readings that focus on love, history and bullying by local writer, author, and playwright S. Renee Mitchell.
The first presentation, "Love Me Right," is Mitchell's poetic story of a Valentine's Day encounter that helps a single woman and a married couple recognize that the heart is never safe when it is lured out to play like it doesn't mind the risk of falling in love.
"Blood is Thicker Than Color," the second reading, is a story of a Native American family during America's dark days of chattel slavery learn that family's blood is more meaningful than one's color.
"Shaping of An Avalanche," the third selection is about the memory of a bullied high school girl whose suicide begins a series of events that turn the tables on her bullying classmates, leading to an unexpected and surprising ending.
"Three by Ten & More" opens Friday, Jan. 31 and plays through Feb. 9 at Self Enhancement, Inc., 3920 N. Kerby Ave., as part of the Festival Ground A City-Wide Festival of New Works. Shows on Friday and Saturday are at 7 p.m. and Sunday shows are at 3 p.m. Bonus performances and audience discussion will follow the staged readings.
Tickets are $10 and can be purchased at passinart.org