Black-Owned Winery Grows Business
Downtown tasting room paved by city support
7/21/2020, 4:24 p.m.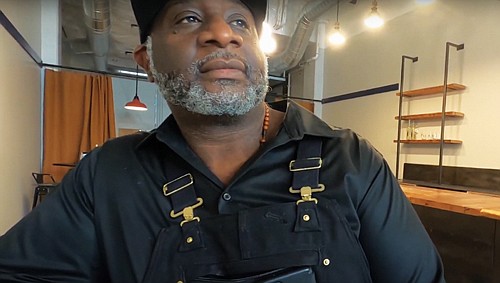 Abbey Creek Winery, first Black-owned winery in Oregon, has opened a downtown tasting room, the first tenant in The Shops at 10Y, a revamped shopping plaza on the ground floor of the city-owned SmartPark garage at Southwest 10th and Yamhill.
The Abbey Creek Winery Tasting Room, also known as CrickPDX, is a play on the winery's North Plains location, The Crick. Owned by Bertony Faustin, Abbey Creek already operates vineyards in Multnomah County and a winery and tasting room in North Plains.
The new tasting room at 912 S.W. Morrison has opened initially by appointment only for tastings, small business happy hours, private events and pick up from 12 p.m. to 6 p.m. Tuesday through Thursday. Call 503-389-0619 to reserve space or for more information.
The parking garage renovation was a project between Prosper Portland, the city's economic development agency, and the Portland Bureau of Transportation. It involved a new physical space layout, tenant mix, and leasing, with a commitment to working with business owners who are local, women, and from communities of color that have historically not had access to the downtown market.
"Abbey Creek Winery brings a unique flavor to the downtown Portland retail experience," said Prosper Portland Executive Director Kimberly Branam. "We look forward to welcoming additional diverse businesses in the weeks and months ahead."

Faustin said he worked with Prosper Portland for more than a year to create the space.
"It's great that I'm the first, but it's more important that I'm not the last. I love the wine industry for where it's allowed me to go – and now that's downtown Portland," he said.
Four additional tenants are in the leasing and permitting process for tenant improvements at The Shops at 10Y, according to officials.
Portland Bureau of Transportation PBOT Director Chris Warner said PBOT has been using its resources to support local, Black, Indigenous and People of Color-owned businesses, and was eager to see how the renovated SmartPark space can also help them grow.
The Shops at 10Y are designed to lower the barriers to entry for emerging and small businesses, offering finished spaces that reduce the costs of tenant improvements. Contact Prosper Portland about leasing opportunities.