Book to Focus on Historical Jefferson Team
Author reaches out for archival material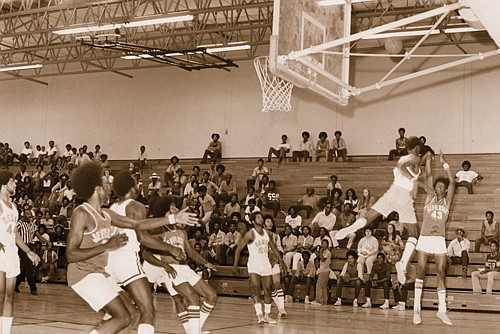 The author of a new book centered on the ground-breaking 1972 state champion Jefferson High men's basketball team is asking the public for their support in his research.
The historical re-telling of Jeff's 1971-72 season and its culmination with the title triumph over Baker High is set against the backdrop of Oregon's racial past and present. The book will include chapters on Portland's African American community, the Jefferson High Dancers, and the politics of 1972, such as the Model Cities program, Shirley Chisholm's historical run for President, and more.
As the first team comprised entirely of African Americans, playing an all-white team from Baker Oregon, the Jefferson team overcame myriad obstacles, Andrew Kaza, the author, told the Portland Observer.
"I'm hoping for some help on the research side in documenting that struggle - and the community pride that accompanied that accomplishment," Kaza said.
Anyone with first-hand memories, stories related to the subject matter and particularly any archival material from 1971-72 are urged to contact the author via e-mail at hgproject72@gmail.com. Film, photos, recordings, clippings or diary/journal notes from that time with relevance to the story are especially vital to capturing the history.