Honoring the Class of 2020
Jefferson seniors reflect back in special issue
6/11/2020, 9:53 a.m.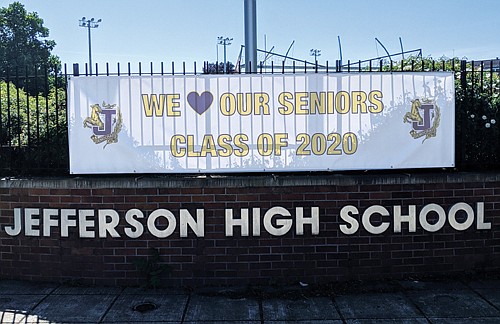 The Portland Observer has dedicated our current issue (June 10) to the Jefferson High School Class of 2020, honoring the diverse graduates of a school most historically grounded to Portland's African American community.
We are proud to give a voice to these honored students during a difficult time, sharing their dreams for the future and providing them a proper sendoff after a senior year cut short by the coronavirus pandemic and responding to another tragedy, the police custody death of George Floyd in Minneapolis.
This special issue has letters of support and congratulations from their teachers, administrators and adult mentors, like those from Self Enhancement, Inc. The students also include photos to showcase their school experience, list their favorite music, and share their special art projects. Valedictorian speeches by five of Jefferson's achieving students, not able to be delivered at a formal graduation ceremony because of the social distancing requirements of the pandemic, are also included and will inspire you.
All the coverage was coordinated by Jefferson students attending a Senior Inquiry class, a dual-credit class designed through a partnership between the Jefferson High School Middle College for Advanced Studies and Portland State University.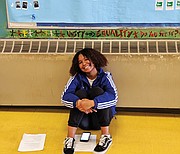 Picking up this week's copy of the Portland Observer is the best way to see all the special content! But remember you can also enjoy the Portland Observer electronically, page by page, and it's always free! Just select current issue on our website, portlandobserver.com. To make it even easier, here's a direct link. Enjoy!