Neighbor Apologizes for Hate Crime
Admits gun threat on innocent teen
3/3/2020, 2:04 p.m.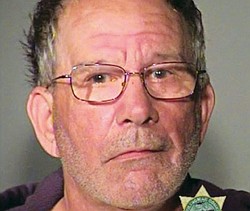 A white Gresham man was sentenced to three years probation last week after a judge found him guilty of intentionally threatening an African American teen with a gun because of the victim's race.
Michael Black, 65, was convicted of intimidation and menacing for threatening to shoot the 14-year-old and his friends last May, "simply because they walked by his house and he didn't like that and because of the victim's race," said Multnomah County Deputy District Attorney B.J. Park.
If Black fails to comply with terms of his probation, including 150 hours of community service and completing an anger management course or diversity-sensitivity training, or if he violates any laws during his probation, he could face additional sanctions, including up to a year in jail.
The investigation started when the victim and his friends were walking home from school around 7:30 p.m. in the 19400 block of Northeast Glisan Street and the teen rode his bicycle into a cul-de-sac.
Authorities said Black was sitting in his garage when he saw the victim and proceeded to yell out "this is private property" and immediately used a racial slur. When the victim brushed off the remarks, Black yelled "I'll blow your head off," stood up and went inside his house, prosecutors said. The teens fled fearing he would come back out with a gun.
When questioned by police, Black told them he would have only shot at the victim had the victim attempted to come on his property but he could not provide any reason as to why he believed the teen – who was approximately 50 feet away from him – was going to enter his home.
At his sentencing hearing, Black expressed remorse for his actions and apologized directly to the teen's mother.