In Loving Memory
Mary Joyce Brannon, July 29, 1931 -- May 11, 2020
5/18/2020, 10:54 a.m.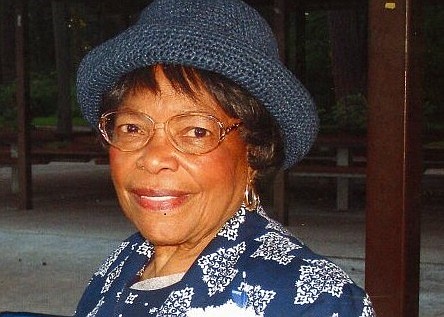 Mary Joyce Brannon was born in Northeast Texas in the small town of Daingerfield to Herman and Ida Gilstrap in 1931.
She attended school in Texas and graduated from Rhodes High School a year ahead of time. She attended Bishop College, which is where she met her future husband, Harel Brannon.
After marrying, Harel was drafted into the military. While enlisted, he visited Oregon and fell in love with this side of the country. After Harel was honorably discharged from the military, they moved to Portland. Upon moving to the area, Mary said it "rained inside and outside" and she was not immediately fond of the city. However, the rainy season ended and Mary began to like and even love Oregon.
Mary had a long career in education, teaching in the primary grades for Portland Public Schools. After retiring, she enjoyed participating in social groups, travelling, going to church, and shopping with her dear friend Jeannette Allen who drove her to church every Sunday.
Mary will be missed dearly, as everyone who came in contact with her said she was a sweet and wonderful lady. Her family fondly referred to her as "Queen B." She will be missed by all who knew her.
Mary is survived by her sons, James Brannon (Linda Brannon, daughter-in-law) and Michael Brannon; sister Verda Allen, and a host of nieces, nephews, cousins, grandchildren, family and numerous friends.