Geneva's Closed for Good
Legacy business a victim of COVID-19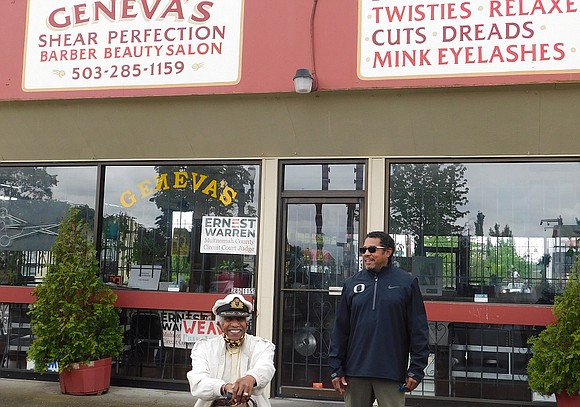 Geneva's Shear Perfection, the legacy barbershop and salon grounded in African American life in the heart of northeast Portland for the past 30 years, will not survive the loss of business brought on the Coronovaivus Pandemic.
Paul Knauls Jr. and his father Paul Knuals Sr. confirmed to the Portland Observer Monday that Geneva's has closed for good due the economic turmoil brought on by the public health crisis. The business, located at 5601 N.E. Martin Luther King Jr. Blvd., has been shuttered for eight weeks under the stay-at-home orders of Oregon Gov. Kate Brown to prevent the spread of COVID-19.
Even if allowed to open under the loosening of public health restrictions in the coming weeks, businesses such as Geneva's would be difficult to operate amid the restrictive actions recommended to avoid spreading the disease, Knauls Jr. posted on Facebook.
In a letter, he thanked staff and explained the decision.
"As you know COVID 19 has had devastating effect on so many businesses large and small including Geneva's Shear Perfection," he said. "It is with a heavy heart that after almost 30 years Geneva's Shear Perfection will not reopen. I want to express my sincerest gratitude to all who have stuck with our family for so many years. Thank you for your dedication and professionalism."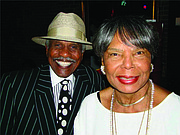 Knauls Sr. and his late wife Geneva Knauls, were the founders of Geneva's, which became a center for African American life in the heart of Portland's historic black community, drawing a loyal and expansive customer base that included Portland Trail Blazers, dignitaries and extended family members.
The Knauls family still owns the property where Geneva's is located and said they plan to lease the building named for Geneva Knauls to another African American business to keep its historic ties to the community preserved for future generations.
Paul Knauls Sr. told the Portland Observer he's going to miss his customers and staff the most, and all the people he enjoyed seeing on almost a seven days a week basis. But at 89-years old, the elder Knauls, affectionately known as the "Mayor of Northeast Portland," says he's ready to slow down.
Knauls said he's a happy man as he looks back at how both he and his wife were married for 50 years and had successful careers, including ownership of the former Cotton Club in Portland and Geneva's Restaurant and Lounge. He said they got their start in the personal care business by shining shoes in Arkansas before moving to Portland.