Racism at Every Step
Victim in Max attacks blames 'white supremacy'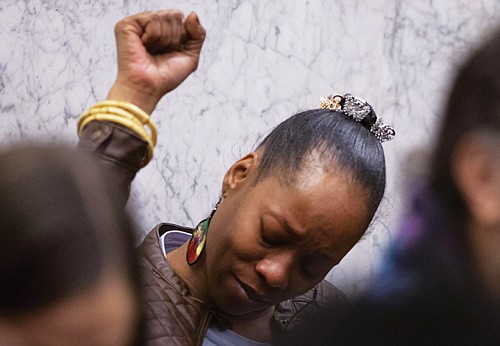 If police had arrested him, he could have been prevented from going on his deadly crime spree the next day, Hester said.
The police officer, she said, reacted by telling her "to shut up" and then wrote up a report describing the bloody attack against her as a regular assault case, not a hate crime, she said.
In addition, during the prosecution of the case, delays were allowed by the judge to give Christian added time to mount his defense, she said. It took three years for the trial to begin, so long that a law providing a possible death penalty was deemed by the judge to be no longer available, the consequence of a new law limiting death penalty cases in Oregon.
Hester also faults Judge Cheryl Albrecht for allowing defense attorneys to assail her own character as a victim by bringing up to the jury a felony conviction she had in her own life. Then Albrecht warned Hester as a witness in the trial that she was out of line for speaking to supporters when the case was in recess and outside the presence of the jury, she said. But Hester said the judge failed to stop Christian's outbursts during trial, saying he repeatedly made taunts against her in the courtroom.
Hester said Jeremy Christian espoused hate in a murderous way, but his conduct was also grounded in the painful history of white supremacy in America where "white men just think they can get away with it."
Although Christian won't get the death penalty for his crimes, Hester hopes he does die in prison, possibly from infection or disease.
"I hope he gets COVID, I really do," she said.
In the meantime, Hester considers her own future as a mother and grandmother in another country, possibly moving to Africa where racism against black people is not the dominant culture.