Election Boosts Portland's Minority Voices
First Latino elected to City Council; two black candidates advance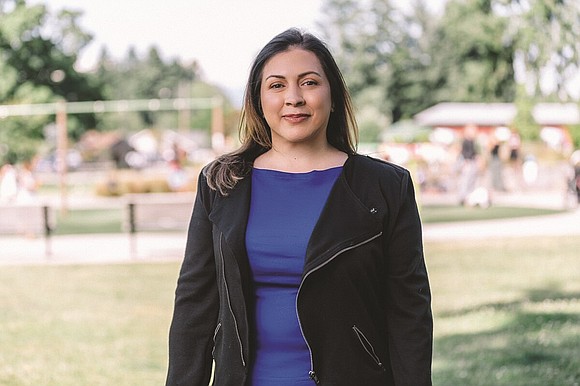 A prominent member of the Latino community won a historic victory for a seat on the Portland City Council Tuesday; and two black candidates in other city commissioner races advanced to runoff elections in August and November, putting city government in another position to grow even more diverse.
Carmon Rubio, the executive director of the Latino Network, captured a dramatic 68 percent of the vote in the May Primary Election to win a 4-year term to replace Portland City Commissioner Amanda Fritz who is retiring in December. Rubio will become the first member of Portland's Hispanic community to serve on the City Council and her election comes just two years after Jo Ann Hardesty made history when she was elected as the first black female city commissioner.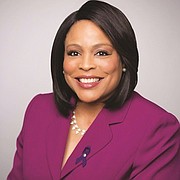 In the other positions, long-time members of Portland's African American community, former Multnomah County Commissioner Loretta Smith joins political newcomer Mingus Mapps as top finishers to advance to runoff elections in separate races for Portland City Commissioner.
Smith, a former assistant to U.S. Sen. Ron Wyden, will face former Portland School Board Member Dan Ryan in a special Aug. 11 election to fulfill the 2 years left on the term of the late City Commissioner Nick Fish who died in office earlier this year. Smith captured about 19 percent of the vote and was the top finisher among 18 candidates running, compared to 17 percent of the vote for Ryan.
Mapps, a public policy consultant running against his former boss, first term City Commissioner Chloe Eudaly, narrowly came in second to Eudaly who failed to capture the more than 50 percent of the vote needed to win re-election outright. Eudaly received 31 percent of the vote cast, compared to 29 percent for Mapps. Former Mayor Sam Adams came in third with 28 percent and out of contention along with five other candidates.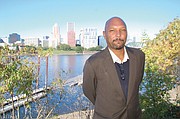 Ted Wheeler was easily the most popular candidate in his race for a second term among 19 candidates running for Mayor of Portland, but he came just shy of the 50 percent vote needed to win outright. Instead Wheeler will face Sarah Iannarone, a liberal urban policy consultant who received 24 percent of the vote. Teressa Raiford, a political activist from the African American community who started Don't Shoot PDX to demand accountability for senseless gun deaths and to demand police reforms, came in third in the mayoral race with just 8 percent of the vote.
In a contested race for a seat on the Metro Council, longtime Democratic activist and former House Majority Leader Mary Nolen received 35 percent of the vote to face off next November against Chris Smith, a member of the Portland Planning and Sustainability Commission. Cameron Whitten, a black Portland activist and former executive of the QCenter finished out of contention with 20 percent of the vote.
Ernest "Ernie" Warren, an esteemed lawyer of 30 years from Portland's African American community, lost his bid for an open seat on the Multnomah County Circuit Court. Warren who won an impressive endorsement from retiring Multnomah District Attorney Ron Underhill, came in fourth with 11 percent of the vote among six candidates. Assistant U.S. Attorney for Oregon Adrian Brown captured 32 percent as the top finisher and will face civil attorney Rima Ghandour in November who had 23 percent of the vote.
In a two-way race for Multnomah County District Attorney, Mike Schmidt, a former deputy DA and justice reform candidate endorsed by civil rights and racial justice advocates, had a dramatic win against Ethan O. Knight, another former deputy DA and assistant U.S. Attorney who had been endorsed by a wide swath of the legal establishment, prosecutors, police and firefighters. Schmidt captured 76 percent of the vote to just 24 percent for Knight.
In other important returns from the election Tuesday, two ballot measures facing voters in Portland won easily, a measure to renew a 10-cent per gallon fuel tax to pay for street repairs, maintenance and safety; and a new tax to pay for homeless services from business profits of over $5 million.