Vancouver reeling after deputies kill man
Tensions boil into unrest
11/3/2020, 3:27 p.m.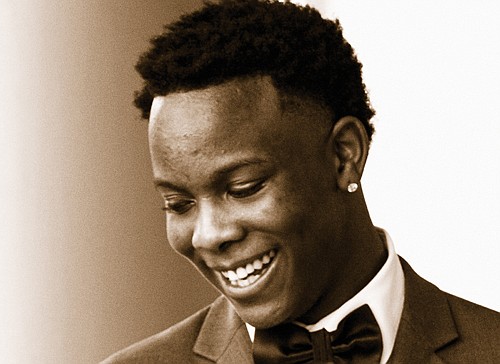 Tensions boiled over into unrest in Vancouver over the weekend after a young Black man was shot and killed by Clark County sheriff's deputies.
When hundreds of Black Lives Matter mourners gathered Friday night for a candlelight vigil in Hazel Dell, an unincorporated area north of Vancouver, they were confronted by right-wing protesters supporting police.
Video recorded by journalists of a parking lot where family and friends say Peterson was shot Thursday night, showed two groups of people shouting at each other. Also, some armed demonstrators were gathered near a building that they told reporters they were protecting.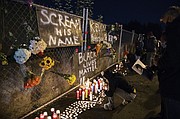 The crowds ultimately fizzled out near the vigil but a group of hundreds of protesters later marched through downtown Vancouver. Windows were shattered, flags were burned and federal agents clothed in riot gear surrounded a building — warning people that trespassing on federal property would be subject to arrest.
Authorities declared an unlawful assembly and ordered protesters to disperse. At least one person appeared to have been detained.
Family and friends had described Peterson as a former high school football player and the proud father of an infant daughter.
In a statement, Clark County Sheriff Chuck Atkins said a joint city-county narcotics task force was conducting an investigation when they confronted a man who was suspected of selling illegal drugs in a motel parking lot. The person produced a handgun and the officers backed off, investigators said. A short time later, three Clark County deputies fired their pistols at the man. They did not say if the suspect fired a handgun that was found at the scene, making it unclear what happened just before the shooting.
Mac Smiff, an organizer of Black Lives Matter protests in Portland, said he knows Peterson's sister and spent more than five hours at the scene.
"There was a ton of grief, a ton of grief. He's 21 and has a baby, an infant," Smiff said. "They're not sure what happened, why the encounter took place. Everyone was extremely disheveled and confused."
Jake Thompson, a high school acquaintance of Peterson, said he took photos at the wedding of Peterson's parents in Portland in 2018. On Friday, he posted a black-and-white photo of Peterson in a suit and bow tie as he flashed a big grin.
"I didn't sleep much last night," he said Friday.
Peterson played football at Union High School in Vancouver, loved sports of any kind and was a big personality who was known and liked by everyone at school, Thompson said.
--Associated Press contributed to this story