Mapps Beats Eudaly; Wheeler Re-elected
In Gresham, first Black mayor wins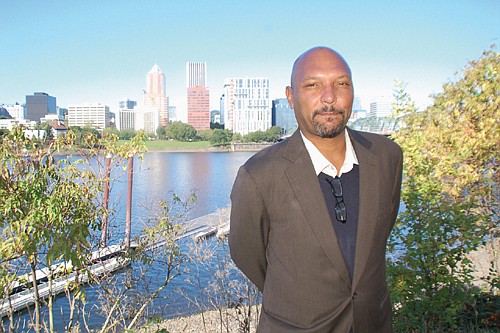 Mingus Mapps captured a seat on the Portland City Council in Tuesday's General Election, which will make him the third person of color, a new majority on the five-member panel, when he takes office in January, joining current Commissioner JoAnn Hardesty and incoming Commissioner Carmon Rubio, the executive director of the Latino Network.
City voters also re-elected Mayor Ted Wheeler in a close contest against Portland activist Sarah Iannarone. Wheeler, under intense pressure from his response to months of clashes between police and protesters following the death of George Floyd in Minneapolis, eked out a victory for a second term with just 46 percent of the vote, compared to 41 percent for Iannarone. A write in campaign for Black activist Teressa Raiford appears to have captured about 13 percent of the vote.
Mapps, a public policy consultant and former employee in Portland's Office of Civil Life, won 56 percent of the vote to the 43 percent tallied for incumbent Chloe Eudaly, his former boss. Mapps resides in southeast Portland. He is a father of two sons, the fourth member of his family to graduate from Reed College and has a PhD in government from Cornell University.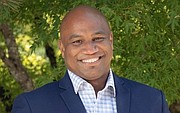 In Gresham, Travis Stovall, appears to have won an extremely close election as the first African American mayor of Multnomah County's second largest city, and the first Black mayor of any municipality in the Portland area, including the city of Portland.
Stovall, a long time Gresham resident, small business owner and community leader, captured 16,218 votes to 16,145 votes for second place finisher Eddy Morales, a difference of just 145 votes. Multnomah County Elections spokesperson Eric Sample says the difference is about 65 votes more than what would have triggered an automatic recount.
Sample says all precincts in Multnomah County have been counted as of Wednesday with only a few ballots remaining to be counted coming in from ballot drop-offs in other counties and rejected ballots needing examination, an amount not expected to make enough of a difference in the Gresham race to change the outcome.