Joe Biden Wins Presidency
Kamala Harris becomes first Black woman vice president
11/7/2020, 11:01 a.m.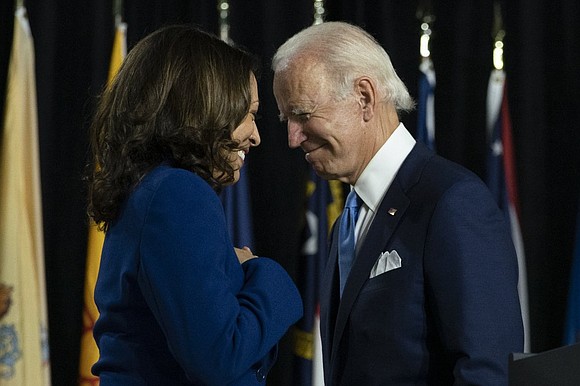 (AP) — Democrat Joe Biden defeated President Donald Trump to become the 46th president of the United States on Saturday, positioning himself to lead a nation gripped by a historic pandemic and a confluence of economic and social turmoil.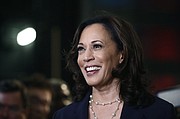 Kamala Harris also made history as the first Black woman to become vice president, an achievement that comes as the U.S. faces a reckoning on racial justice. The California senator, who is also the first person of South Asian descent elected to the vice presidency, will become the highest-ranking woman ever to serve in government, four years after Trump defeated Hillary Clinton.
Biden crossed 270 Electoral College votes with a win in Pennsylvania. Trump refused to concede, threatening further legal action on ballot counting.
Biden, 77, staked his candidacy less on any distinctive political ideology than on galvanizing a broad coalition of voters around the notion that Trump posed an existential threat to American democracy. The strategy proved effective, resulting in pivotal victories in Michigan and Wisconsin as well as Pennsylvania, onetime Democratic bastions that had flipped to Trump in 2016.
In a statement, he said he was humbled by the victory, and said it was time for the battered nation to set aside its differences.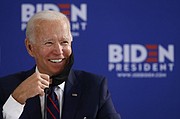 "It's time for America to unite. And to heal," he said.
Biden was on track to win the national popular vote by more than 4 million, a margin that could grow as ballots continue to be counted.
Departing from longstanding democratic tradition and signaling a potentially turbulent transfer of power, Trump issued a combative statement while he was on his Virginia golf course. It said his campaign would take unspecified legal actions and he would "not rest until the American People have the honest vote count they deserve and that Democracy demands."
Trump is the first incumbent president to lose reelection since Republican George H.W. Bush in 1992.
Across the country, there were parties and prayer. In New York City, spontaneous block parties broke out. People ran out of their buildings, banging on pots. They danced and high-fived with strangers amid honking horns.
People streamed into Black Lives Matter Plaza near the White House, waving signs and taking cellphone pictures. In Lansing, Michigan, Trump supporters and Black Lives Matter demonstrators filled the Capitol steps. The lyrics to "Amazing Grace" began to echo through the crowd, and Trump supporters laid their hands on a counter protester, and prayed.
Americans showed deep interest in the presidential race. A record 103 million voted early this year, opting to avoid waiting in long lines at polling locations during a pandemic. With counting continuing in some states, Biden had already received more than 74 million votes, more than any presidential candidate before him.