Portland NAACP Elects New Leader
Sharon Gary-Smith has long history of advancing racial justice
11/24/2020, 11:33 a.m.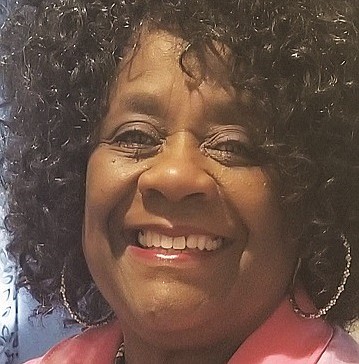 Sharon Gary-Smith, a long time activist for the African American community and a recognized leader for promoting equity and diversity opportunities for women has been elected the new president of the Portland NAACP.
In a vote Saturday by members of the civil rights group, Gary-Smith was elected unopposed as part of a slate of new officers. Running under a platform calling for advancing racial justice and healing injustices against Black Americans, she will replace outgoing Portland NAACP President E.D. Mondainé.
Last year, the Oregon Commission for Women, named Gary-Smith a Women of Achievement for promoting equity and diversity opportunities for women.
A native‐born Oregonian, she was recognized for following in the footsteps of her parents, the late Bobbi Lou Mosley Gary and Frederick Douglas Gary Jr., both of whom were strong activists and advocates for equitable education, housing, and opportunities for all.
Gary-Smith has a long history of advancing racial justice. She previously served as the first national director of self-help programs for the National Black Women's Health Project in Atlanta. She also served as vice president for government relations and fund development for the Austin Area Urban League, in Austin Texas, and served as a special advisor to the late Anne Richards, former Governor of Texas.
In 2016, she retired as executive director of MRG Foundation, Oregon's leading social justice funder, which she led for 5-1/2 years.
In other results from the Portland NAACP election, Tamia Deary was elected first vice president, Donovan Smith as 2nd Vice President, Natilie Rush as Secretary, Rhyan M. Hills as Treasurer and Sheila Harris as Assistant Treasurer.