Historic Black Leaders Endorse Wheeler
Gets re-election nod from Carter, Gordly
10/1/2020, 3:34 p.m.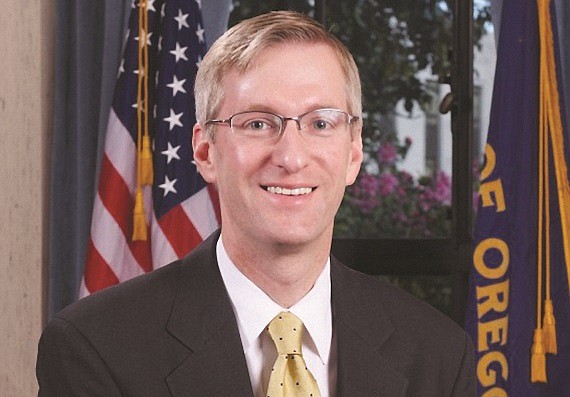 One week after his opponent released an impressive list of endorsements from the Black community, Mayor Ted Wheeler today highlighted the support he has from African American leaders, a list that includes two esteemed former lawmakers who served Portland, Margaret Carter, the first African American woman elected to the Oregon Legislature, and Sen. Avel Gordly, the first African American elected to the Oregon Senate.
Two current Black lawmakers in Portland, Sen. Lew Frederick, a Democrat representing north and northeast Portland, and State Rep. Janelle Bynum, a Democrat from southeast Portland and Happy Valley, are also named as those supporting Wheeler's re-election.
The Wheeler campaign released statements from all four of the political leaders on Thursday:
"Mayor Wheeler is the right person for the job as we traverse what is happening in our country right now. In a time like this, experience is our best teacher," said former Sen. Margaret Carter. "Ted's experience working with the City Council and other elected officials, the police department, labor unions, and other leaders across the city and state will allow us to stand up and get through what is happening right now."
"Ted Wheeler has earned my support through the quality of leadership he brings forward," said former Sen. Avel Gordly. "As mayor, he has led the city through the outbreak of COVID and the ensuing economic crisis, while responsibly managing the city's departments and finances. Ted has brought people together to denounce hatred, recognizes that we are facing a reckoning on racial justice, and has worked effectively with the Office of Equity and Human Rights. Like myself, he was born here and loves this city, and I believe that Ted can bring Portland together around our shared values."
"Voting for Portland's mayor revolves around governing for all of the city," said Sen. Lew Frederick. "I expect disagreements. I also expect knowledge and experience working through those concerns. Ted Wheeler consistently shows not only the rhetoric of a vision for our city, but takes direct actions to make a difference, even when it is difficult."
"Portland needs the stability of continuous leadership at a time like this," said State Rep. Janelle Bynum. "Ted has the business acumen to lead us back to a strong economy. His rhetoric has never been divisive, and he has always tried to be a unifying force in the community, which is the leadership we need to come out of this stronger. Ted has tenacity. He has always been willing to take the hard knocks and has never walked away when things got difficult."
Last week, Sarah Iannarone, a teacher, small business owner and urban policy advisor who is on the Nov. 3 ballot in the runoff election against Wheeler, showed off her own impressive election from the local Black community. They included former Multnomah County Commissioner Loretta Smith; Cameron Whitten, the co-founder of the Black Resilience Fund and former executive director of the QCenter; James Posey, co-founder of the Oregon chapter of the National Association of Minority Contractors; Shanice Clark, a local educational leader and member of the Portland Clean Energy Fund Grant Committee and others.