10 Years of Worship in Pink
Koman celebrates with virtual programs
10/6/2020, 2:56 p.m.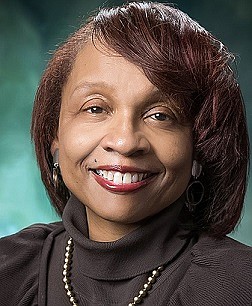 Susan G. Komen Oregon & SW Washington is celebrating its 10th anniversary of Worship in Pink, a breast cancer education program based in the Portland-metro faith-based community.
Each year, since 2011, Worship in Pink has had between 25-40 participating churches of all faiths, as well as hair salons, barber shops, and community organizations helping to promote the program. But this year, the Worship in Pink team, led by Kathy Kendrix of Empowerment Group, quickly realized that the program would need to pivot because of the social distancing requirements during the coronavirus pandemic.
Plans for a big community celebration during October were set aside in favor of streaming breast health education videos during Sunday services or co-hosting one of four virtual education presentations on a Saturday in October.
Of the change, Kathy Kendrix says, "We knew Worship in Pink had to happen differently. The amazing Ambassadors representing their churches have been wonderful to work with for Worship in Pink to occur during the pandemic."
The video features Dr. Nathalie Johnson, surgical oncologist at Legacy Health, and Tai Harden-Moore of Komen's African American Initiative. The Saturday sessions, which will be held virtually on Zoom, are open to the public and will be held at 10 a.m. on each Saturdays in October. The webinars will be recorded and can be found at komenoregon.org/worship-in-pink.
Andrew Asato, CEO of Susan G. Komen Oregon & SW Washington, stated, "While we're not able to gather as we'd like to celebrate the 10th year of Worship in Pink, we're grateful to the churches who have stood by the program and are sharing the importance of screening in the early detection of breast cancer with their church communities."