Broadway Corridor Plans Approved
32-arce site foundation for diverse, new neighborhood
10/6/2020, 4:18 p.m.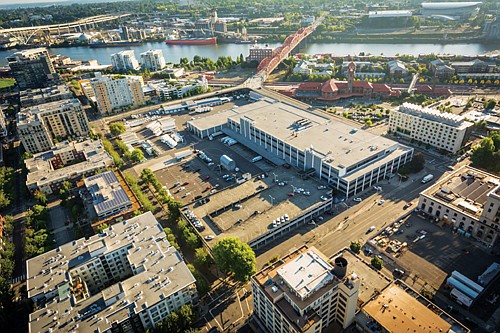 The Portland City Council has taken a major step forward on the Broadway Corridor project, approving a set of four agreements that lay the foundation for building a diverse and vibrant new neighborhood and charting a new course for an inclusive, large-scale community development.
In the past, Portland's mismanagement of economic and residential development caused the diaspora of much of its African American community, but with this new development on a 32 acre site formerly used by the Post Office in the Pearl District, a coalition of nonprofits has been working with the developer and the city to make sure the construction promotes social equity by reducing disparities, extends community benefits, builds affordable housing and improves socio-economic opportunities for underserved and underrepresented communities.
"Today's work represents significant progress in the Broadway Corridor development project, an inclusive place that delivers significant, equitable community benefits," said Mayor Wheeler, who introduced the agreements during a Council session last month. "This neighborhood will serve as a transit hub, a recreation site and an employment center, with a mix of affordable housing and home ownership opportunities. It also serves as an example of Portland's leadership on sustainability and community-based development projects."
The Portland Housing Bureau's participation in a Community Benefits Agreement for the project includes a commitment to conduct intentional outreach to Black, Indigenous, Chinese and Japanese American communities with historic ties to the site as part of the housing bureau's affordable housing efforts.
"The City has been working with community to create a vision for redevelopment of the site for years. I want to thank Prosper Portland and Executive Director Kimberly Branam for their hard work on this project," Wheeler said. "Under these milestone agreements, Broadway Corridor will be Portland's next great place - a transit hub and employment center with dense residential housing, a place of active recreation, an example of Portland's leadership on sustainability, a welcoming gateway that will strengthen connections across the river and create a sense of belonging for all who live, work, or visit the site. And most of all, it is a key opportunity to reduce racial and social disparities and extend benefits to all communities throughout Portland."