Make a Plan to Vote!
Election countdown begins; voter registration deadline is Tuesday, Oct. 13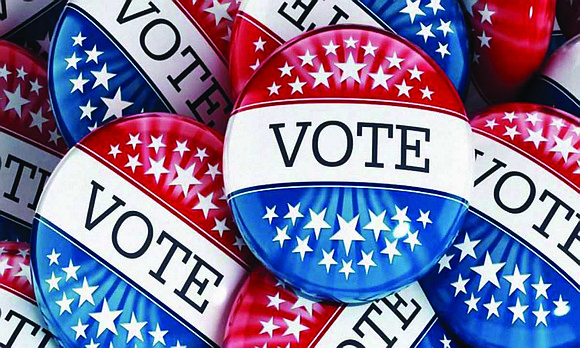 With less than a month to go before the Nov. 3 General Election, a vote-by-mail ballot that will have a huge impact on the future of Portland, Multnomah County and the nation, potential voters are urged to make a plan to cast their vote and get it returned before the deadline.
Multnomah County Auditor Jennifer McGuirk released a statement encouraging voters to make a plan to vote.
"Voting is an important way to hold our election officials accountable," McGuirk said. "It is a privilege our ancestors fought and died for. It is a privilege Black, Indigenous, and People of Color and women worked especially hard to get. Your vote is power and it matters. Please don't waste that power by not voting."
Not only will America be choosing a president in the national contest, voters in Oregon will be deciding several local races for elected office, including the mayors of Gresham and Portland. Important ballot issues are also facing voters statewide and in local jurisdictions, including tax measure requests to build a new high school on the Jefferson campus in north Portland, and funding transportation issues across the Metro region.
Multnomah County has tax proposals to expand, renovate and construct new library branches and establish tuition-free preschool. Portland voters are being asked to fund a new five-year levy for parks and nature areas and authorize a new, independent community police oversight board.
Statewide, voters will be asked to legalize psilocybin mushrooms in controlled settings under the Oregon Health Authority; decriminalize possession of certain drugs and establish a drug addiction treatment and recovery program funded by the states' marijuana tax revenue; and increase the cigarette tax from $1.33 per pack to $3.33 per pack while imposing a tobacco tax on nicotine inhalant delivery systems like vapes used for e-cigarettes.
Everyone has a right to vote if they are a citizen of the United States, are at least 18 years old, and are registered to vote. The deadline to register in Oregon for the election is Tuesday, Oct. 13. The ballots will begin to be mailed out to potential voters the next day on Oct. 14, officials said.
In order to be counted, all ballots in Oregon must be returned and received by county elections officials by the 8 p.m. deadline on Tuesday, Nov. 3. Postmarks do not count. Designated election drop off boxes are also staged to collect ballots in various locations and at Multnomah County libraries.
If you are already registered in Oregon, you can update your residence and/or mailing address any time up until 8 p.m. on Election Day. The address can be any physical location that describes where you spend time, meaning that even people experiencing housing instability or homelessness can vote. In Oregon, you also have the right to vote if you have been convicted of a felony but have been released from custody, even if you are on probation or parole.
If you have questions or would like more information about voting, visit the Multnomah County Elections website mcelections.org or call 503-988-3720; you can also visit the Oregon Secretary of State's website at oregonvotes.gov or call 1-866-673-VOTE (8683).