MLK Dream Run Goes Virtual
Change in format due to COVID-19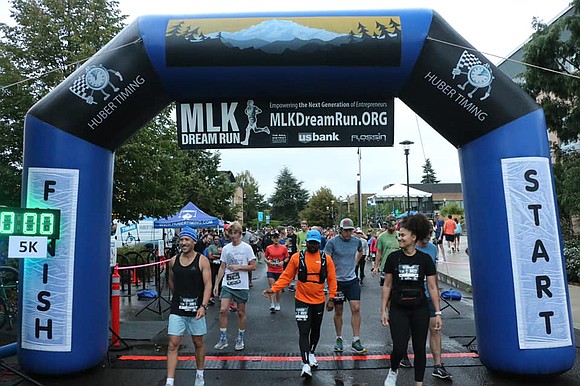 This year's annual MLK Dream Run to elevate Black lives in Portland's African American community is an extended virtual event in which participants have until Saturday, Oct. 31 to complete a running or walking course of the person's choosing and to submit the result.
For the 9th year in a row, the Soul District Business Association is sponsoring the Dream Run, but due to COVID-19 and the social distancing parameters set by the CDC, this year's events shifted from a weekend schedule to the virtual format that begins on Wednesday, Oct. 14.
Race courses are 5k, 10k and 15K and are open to individuals or teams. You can run down your favorite street, through your favorite park or you can run the traditional MLK Dream Run Route already marked.
The proceeds raised benefit the Soul District's small business and youth entrepreneur training programs, including programs geared to underserved, Black youth, and aspiring entrepreneurs, ages 16-24.
Participants receive official race results, a reusable Nike water bottle and amp; training towel, additional swag from participating sponsors, and one raffle ticket. The items will be available for pick up at the Soul District Headquarters, located at 6607 N.E. MLK Jr. Blvd. beginning Oct. 14.
For more information on how to participate, or to make a donation for the cause, visit MLKDreamRun.org or call 503-841-5032.