Discrimination Cases Explode
Shopping while Black' lawsuits sound alarm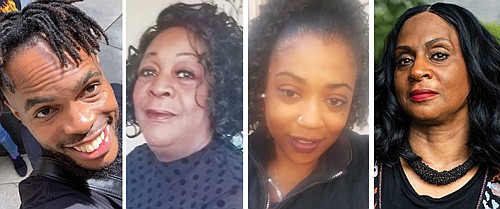 A Portland lawyer specializing in discrimination cases is sounding the alarm over a rash of recent racial discrimination claims.
Greg Kafoury reported that in more than 40 years of practicing law, he has not seen cases with the "straightforward racism" he is seeing now.
His office, Kafoury & McDougal, has filed four "Shopping While Black" lawsuits in the last week. In each of them, the victims were denied service based on the color of their skin by Caucasian employees, Kafoury said.
In one case, Dominique DeWeese was trying to buy gas in a container to put into his lawmower when he was refused service because the employee said he was a "black lives protester" who would use it to light dumpsters on fire across the city, Kafoury said. A video shows the employee repeatedly mocking DeWeese and threatening to call the police.
In another case, Rose Wakefield needed gas on her way to work and was allegedly denied service at a Jackson Food Stores Gas Station in Tanasbourne.
Kafoury said after the employee refused her service but served several white drivers who arrived after her, Wakefield went inside to complain and the manager dismissed her. When she confronted the gas attendant, he allegedly laughed and replied, "I don't serve Blacks."
For Marquita Corley, 37, it was shopping with her friends Terra Hartley and Ramona Austin when she says she was denied service by a Walmart employee who claimed that she could not help them because there were more than four people in line, even though they were the only people in line. The worker questioned why the women were shopping in Troutdale and another Walmart employee told them the employee had a history of problems with black customers, Kafoury said.
In the fourth lawsuit, Benita Presley said she was surrounded by three Safeway employees at Northwest 13th and Lovejoy who falsely accused her of having stolen items in her purse. When she requested that they look in her purse, they refused, so she had to empty the contents of her purse onto the floor to prove she hadn't taken anything, Kafoury said. Presley described the incident as the most humiliating event that has happened to her.
In another discrimination claim brought to the attention of the Portland Observer, Black resident Jayana Rushing said she has retained Kafoury's service in response to what she called a "horrific humiliating situation" on Oct. 8 when wrongly accused of trespassing and a prior theft incident at a Ross store.
"I have never ever stole anything in my life. I was completely mistreated and embarrassed in front of a packed line at the Ross Cascade Station registers," Rushing said.
Thankfully, she was supported by mall security as well as Portland Police.
"I waited for 44 minutes for Portland Police to come. Just for them to check my identity, apologize for the inconvenience and release me," she said.
If you have been a victim of discrimination or have been unjustly denied service, Kafoury said don't hesitate to contact his office at 503-224-2647.