Help Goes Out to Black Families, Businesses
Still time to submit applications
10/22/2020, 12:05 p.m.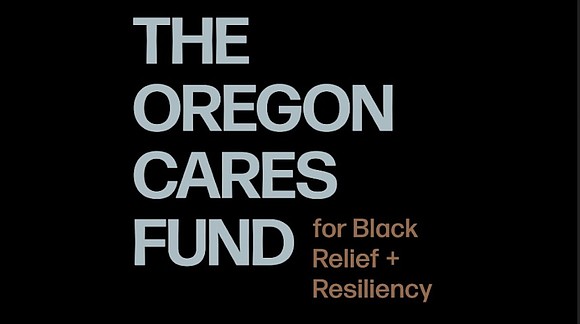 The Oregon Cares Fund, offering some financial relief for Black families, businesses and nonprofits dealing with the economic harm caused by the coronavirus pandemic, has begun depositing funds in approved applicants' bank accounts, officials reported Thursday.
The Fund plans to give an update next week on the number of people being helped and the amounts deposited thus far. But in the meantime, there are still monies available, officials said, and Black Oregonians are encouraged to submit applications as soon as possible.
"Black Oregonians throughout the state should apply now because these funds will not be available forever," said Angel Harris, president of the Corvallis/Albany branch of the NAACP. "Whether you're in Portland, Medford, Corvallis, Bend or beyond, these funds will help you, your family, your business and your community weather the current economic storm."
The Fund is a targeted effort to help Black-owned businesses, families and nonprofits survive financial harm and offset the federal relief funds that did not flow equally to the Black community. The fund was spearheaded by Oregon's Black leaders and approved by the Oregon Legislature.
Those that have applied but haven't heard back yet, should be patient, officials said. The Fund received thousands of applications, many of which are still being evaluated. When you receive approval, the email subject will state: "ACTION NEEDED - Your Application has been Approved." Check your spam folder. Also note that The Oregon Cares Fund is not the same as the Black Resilience Fund.
The $62 million fund was made available through the Oregon Legislature's Emergency Board, who voted in July to allocate an additional $200 million from the federally funded CARES Act Coronavirus Relief Fund toward specific communities and sectors of the economy. Oregon has received a total of almost $1.4 billion in federally funded COVID-19 relief through a mixture of direct payments to citizens, businesses and more.
The Council of Trust, composed of eleven Black leaders from across Oregon, is charged with guiding the fund. The fund distribution will be carried out by two nonprofits – The Contingent and The Black United Fund – and those two nonprofits must disburse all funds by Dec. 30.
Applicants must demonstrate economic harm caused by the pandemic and prove residency in the state of Oregon. Applications will be reviewed in three application periods. Due to the high volume, it will take a few weeks after submission for applicants to receive funding notifications.
The Oregon Cares Fund highlights the strength of a diverse leadership coalition aligned on behalf of the Black community's interests. This investment was championed in the legislature by Rep. Akasha Lawrence Spence and Rep. Janelle Bynum, Black leaders across the state, and thousands of Oregon constituents.
For more information or to apply, visit thecontingent.org/oregon-cares.