Measure Reduces Black Arrests by 94%
Ballot proposal evaluated for racial and ethnic impacts
10/22/2020, 4:36 p.m.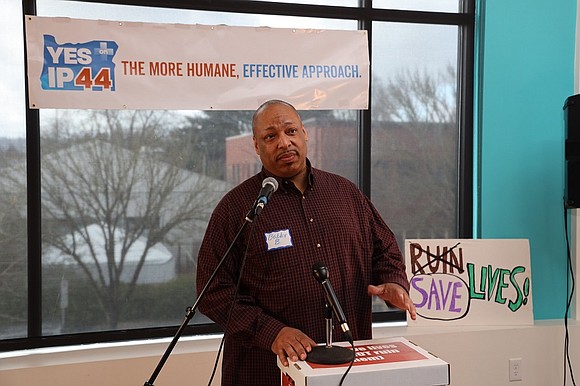 A proposal on the Nov. 3 ballot to decriminalize drug offenses in Oregon and provide drug treatment alternatives would reduce drug arrests of Black Oregonians by 94%.
If Measure 110 is adopted, it would nearly eliminate racial disparities in drug arrests in the state, according to the Oregon Criminal Justice Commission, the state agency that audits the criminal punishment system.
For the first time, the racial and ethnic impacts of a proposed ballot measure were included in a description of Measure 110 in the Oregon's Voter's Pamphlet.
Lawmakers have had the ability to request a racial impact statement on proposed ballot measures since 2014, officials said, but this year, the Yes on 110 campaign said it was successful in getting lawmakers to put it out before voters.
The impact statement says that overall racial disparities in drug arrests will drop by 95% if Oregon voters pass Measure 110. Convictions of Black and Indigenous Oregonians would drop by 94%.
The actual reduction of disparities could be even more dramatic. Other disparities can exist at different stages of the criminal justice process, including inequities in police stops, jail bookings, bail, pretrial detention, prosecutorial decisions and other factors.
The Criminal Justice Commission said the drop in convictions will also result in fewer collateral consequences stemming from criminal justice system involvement, which can include difficulties in finding employment, loss of access to student loans for education, difficulties in obtaining housing, and restrictions on professional licensing.
"People need to know how unfair our current system is to people of color," said Bobby Byrd, a Yes on 110 campaign organizer who testified at a hearing about the racial and ethnic impact statement. Byrd was arrested for drugs more than 25 years ago and has been denied jobs and promotions because of the resulting criminal record. "Criminal records can ruin lives."
Ed Jones, a former chief criminal judge in Multnomah County, who has seen thousands of drug cases, speaks to the impacts of drug arrests in the latest ad in support of Measure 110.
"Prosecution for even a small amount of drugs can ruin a life forever," Jones says. "Measure 110 removes unfairly harsh punishments for minor drug crimes and funds drug treatment without raising taxes. It won't legalize any drugs. Measure 110 is treatment, not punishment."
Measure 110 has been endorsed by more than 130 organizations, including more than 30 racial and social justice organizations.