Showing Up for Black Neighbors
Comcast contributes to Brown Hope
10/22/2020, 10:29 a.m.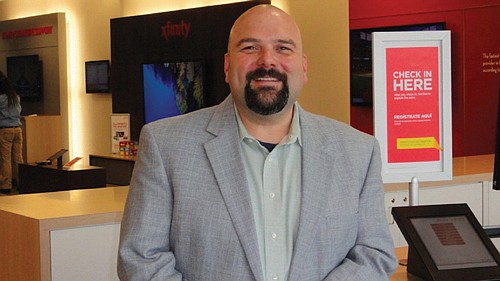 More than 15,000 contributors have donated to Portland's Black Resilience Fund since its launch on June 1 in response to the murder of George Floyd and the traumas Black Portlanders are experiencing from police violence and increasing racial disparities caused by the coronavirus pandemic. Comcast has now joined the rapidly growing movement by donating $50,000 to Brown Hope in support of the Black Resilience Fund.
The recent contribution is part of the company's efforts to support organizations across the country that are advancing equality and social justice.
"Portland, and Black Portlanders in particular, are hurting and we're committed to supporting social justice efforts to drive meaningful change," said David Tashjian, regional vice president of Comcast Oregon/SW Washington. "Brown Hope and its Black Resilience Fund are helping to drive that change which is why we're proud to support their work."
Brown Hope CEO Cameron Whitten, who co-founded the Black Resilience Fund in Portland with Salomé Chimuku, thanked Comcast for making a strong signal for companies "to invest in social justice and show up for our Black neighbors in new and important ways."
The Black Resilience Fund has received more than 10,000 applications for support, many of whom are small business owners struggling to access public assistance. To date, the Fund has provided more than $900,000 to Black Portlanders for basic necessities like groceries, utilities, and emergency rent relief.