A Historical Race for Gresham Mayor
Travis Stovall secures key endorsements
9/10/2020, 2:57 p.m.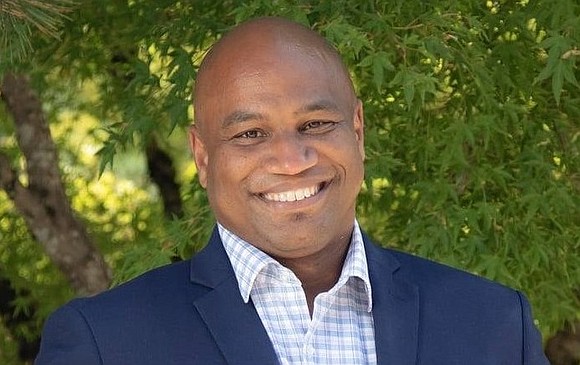 A Black leader from Gresham has the potential to become the first Black mayor of any city or town in the Portland metropolitan area.
Travis Stovall, a long time Gresham resident, small business owner and community leader, has secured key endorsements in his Gresham Mayoral race, including the presiding mayor and former mayor, seven current and former Gresham City Councilors, and several other community leaders, making him a formidable candidate among the five people running in the Nov. 3 election.
Stovall's campaign released an impressive list of endorsements Wednesday.
"Travis' long history of service to our community will help navigate our way to a better and more just future," said former Gresham Mayor Shane Bemis. "His business acumen coupled with his heart will serve us well."
Former Multnomah County Commissioner Diane McKeel added, "Travis will work for quality equitable education, job training and our local transportation needs."
Former State Sen. Margaret Carter said voters in Gresham can make history by electing Stovall.
"We have the opportunity to elect Travis Stovall as our region's first Black mayor, she said.
Some of his other endorsements include the Gresham Chamber of Commerce, the mayors of Troutdale and Fairview, and Joe McFerrin II, the Black president and CEO of Portland Opportunity Industrial Center and Rosemary Anderson High School, which operates sites serving Black communities in Gresham, Rockwood and Lents along with the historical Black neighborhoods of north and northeast Portland.
Stovall said he was honored to have so much support from his community. His campaign provided a list of accomplishments he has made as an advocate for the Gresham community, including improved transit access and infrastructure during his tenure on the TriMet Board of Directors, where he currently serves as Vice-President and Chair of the Finance and Audit Committee.
Other accomplishments include his help to create affordable housing units as member of the Gresham's Community Development and Housing Subcommittee and creating local living wage jobs as an entrepreneur and Executive Director of East Metro Economic Alliance.
Stovall started his career managing Adventist health clinics in Gresham and East County. He is the President of eRep, a company he founded and employs people locally. He holds a Bachelor's in Business Administration and Finance, and an MBA.
"I've spent my career helping our businesses thrive, creating quality healthcare, and building infrastructure so that our children and families can get around safely," said Stovall. "As your mayor, I will work across all political lines, to deliver the results Gresham deserves."
As the Gresham Outlook noted in its endorsement: "Gresham voters will not find a better candidate on the ballot to serve as the city's next mayor than Travis Stovall."