Cash Incentives for Vaccines
Outreach targets Black community hesitancy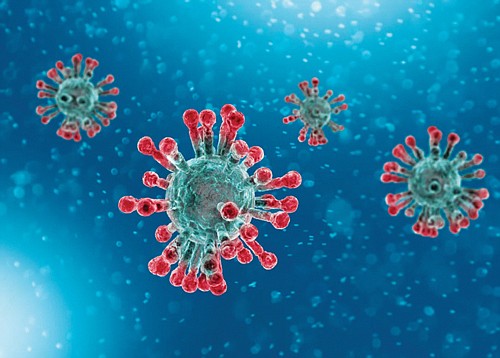 As the Covid-19 Delta variant rages in the Portland area as across the nation, the impacts show that Black people, African immigrants and other minority populations are much less likely to get a vaccine that can save their lives, and at the same time, people of color are also being hospitalized at a higher rate.
Dr. Bukhodsi Dube, public health physician with the Oregon Health Authority, reported that Black people are being hospitalized at 5.5 times the rate of whites. The vaccination rates for whites in Oregon is about 73 percent, while it is still in the mid-40 percent for African Americans and other people of color.

In a recent interview on KPTV, Dube described a general mistrust in Black and Brown communities rooted in systemic racism and other historic systems that continue to oppress communities of color within the state, and within the country.

To combat that scenario, Multnomah County is offering gift cards ranging from $50 to $150 for people to get vaccinated at any county vaccination site. Everyone 12 and over can get a Visa gift card as long as they are available.

Ebony Clarke, interim director of the Multnomah County Health Department, said the gift card program has already seen an increase in vaccination rates among African Americans and other communities of color, but more is needed.

"Vaccine uptake seems to be a lot lower in African-American communities and we know the best protection against Covid-19 is being immunized," she said. "But as we continue to see a high number of vaccine hesitancy, we started the gift card program with the hope it would prevent barriers and challenges to get vaccinated."
Clarke said she hears stories about how people can't afford to take time off from work to get the shot, or they don't have childcare or don't have a way to get to a vaccination clinic. She hopes the gift cards will remove some of those barriers.

Details on the free county vaccination clinics, including times and locations, and vaccine gift cards are available at multco.us/novel-coronavirus-covid-19/upcoming-covid-19-vaccination-clinics.
According to the website, people getting their first dose of the Pfizer or Moderna vaccine can get a gift card for $100 for their first vaccine and $50 for the second. Those who get the Johnson&Johnson one-time dose can get a gift card for $150. People who bring someone else to get a vaccine can also get $50 for bringing in up to eight people, but that doesn't apply to adults accompanying minors who are not their own children.

Vaccine gift cards are just one way the county is working to improve vaccines in communities of color, Clarke said.
"We are trying to be intentional," she said, by engaging in community events like the recent Black and Striving Fair.

"We really try to offer multiple opportunities and convenience, because in the end, your best protection against Covid, regardless of the variant, is getting vaccinated, and that's what we need to keep the numbers down," she said.

The county health department is constantly looking for new opportunities, she said, to educate folks around the "efficacy and effectiveness" of the vaccine and to answer questions.

When they have questions about the vaccine, people should call their health provider or call 2-1-1, the city and county resource line, she added.

"It's important to get questions asked so that people can have the information they need to be comfortable being vaccinated," she said. "The pandemic is not over. It's critical that folks get vaccinated."

Dr. Reed Tuckson, co-founder of the Black Coalition Against Covid, in an Aug. 15 article in Slate.com, said there's been some progress in breaking down distrust of the white medical establishment, but some harder-to-reach people might be entrenched because of the politics.

"Because of the politization of the pandemic and the vaccine in particular by former President Trump — who has hurt us in ways that are almost incalculable — we are also being targeted very deliberately by people pushing misinformation," Tuckson said.

Misinformation pushed on social media has also hurt the effort, he said.

The historical impact from the "Tuskegee Syphilis Study" where for 40 years, starting in the 1930s, the federal government let hundreds of Black men go untreated for syphilis for research purposes, also hurts efforts at building confidence with people of color today.

The medical malpractice was only exposed when Associated Press reporter Jean Heller broke the news in 1972, and the program ended three months later, "but the chilling effects of the study longer to this day — it's routinely cited as the reason some African-Americans are reluctant to participate in medical research, or even go to the doctor for routine check-ups," the AP reported in 2017.

The worst thing about Tuskegee, even though survivors were compensated, is that nothing concrete has been done to atone for that travesty, Tuckson said.
--Beverly Corbell