Where Jazz and Soul Lived
New tour explores Portland's black culture
8/17/2021, 5:06 p.m.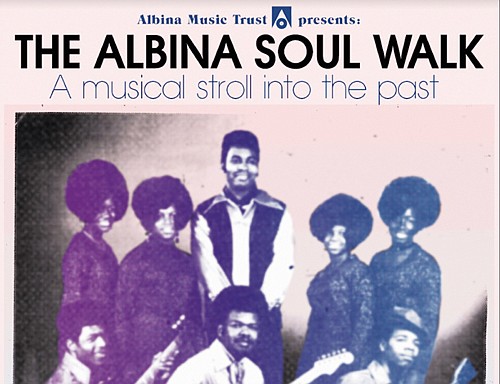 A new self-guided tour of Portland's historic Albina area of inner north and northeast Portland where jazz and soul were central elements of Black culture from the 1960s through 1980s is being celebrated with a new self-guided audio  tour that features rare local music intersperses with oral history accounts from musicians at the time.

The Albina Soul Walk is presented by Albina Music Trust and will be released in full on Saturday, Aug. 28 on the mobile application ECHOEs.

An in-person kick-off event on the same day will be held from 10 am. to noon at 2125 N. Vancouver Ave,  the former site of the legendary Cotton Club venue. It will be a free outdoor event where you can use the app and tour where historic jazz and soul venues once stood.

 Participants are invited to experience these historic landmarks, reflect on decades of urban renewal and gentrification, and consider how to preserve this community's legacy for future generations.

The audio tour was produced by documentary artist Megan Hattie Stahl with oral history direction and music curation by Bobby Smith. Musicians featured include: Ken Berry, Bill Deiz, J.W. Friday, Joe "Bean" Keller, Marilyn Keller, Paul Knauls, Sr., Marlon McClain, Shirley Nanette, Gregg A. Smith, Norman Sylvester, and Calvin Walker.

You can experience The Albina Soul Walk first hand by downloading the free ECHOES interactive sound walks mobile application - available in the App Store for iPhone and Android. Then search for "The Albina Soul Walk" in the app. To launch the walk, visit 2125 N. Vancouver Ave. and either stream or download the walk.

For more information , visit 
albinamusictrust.com/sound-walk
,  password Albina Soul Walk.