A Best Play Mystery
The Curious Incident of the Dog in the Night-Time
12/7/2021, 2:32 p.m.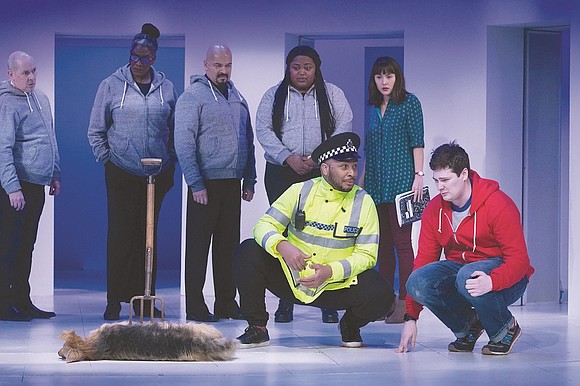 The Curious Incident of the Dog in the Night-Time is a spectacular, atypical mystery now playing through Dec. 24 at Portland Center Stage at the Armory, downtown.

Based on the novel by Mark Haddon, adapted by Simon Stephens and directed by Marissa Wolf, the play was the winner of five Tony Awards when it was performed on Broadway.

This play takes you inside the mind of Christopher, an exceptionally intelligent, neuro-divergent 15-year-old boy.
Now, it is seven minutes after midnight and Christopher is under suspicion of killing his neighbor's dog, Wellington. Determined to find the true culprit, Christopher carefully records each fact of the crime. Ultimately, his detective work takes him on a deeply personal quest that upturns his world.

A special sensory-friendly performance of the show will take place on Dec. 21at 7:30 p.m., designed to be enjoyed by all and include some changes for those who are neuro-divergent or have other sensory issues.