TriMet Honors Rosa Parks
Transit agency ushers in first annual Equity Day
2/4/2021, 9:48 a.m.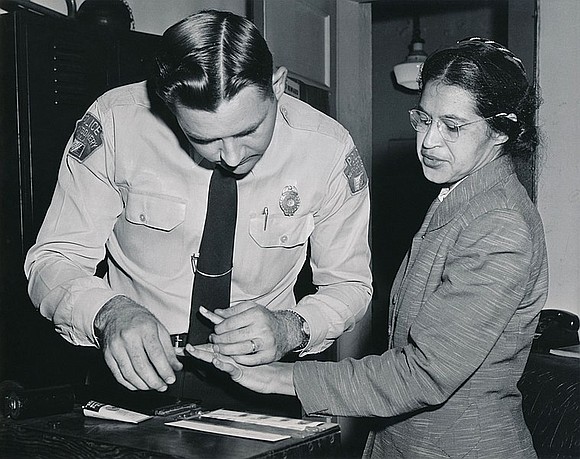 TriMet is holding its first annual Rosa Parks Transit Equity Day today in honor of the late civil rights leader's birthday and the transit agency's commitment to social justice.
All day today, Thursday, Feb. 4, no fares will be collected on all buses, MAX, WES or LIFT. Transit partners Portland Streetcar and C-TRAN will also join TriMet in not collecting fares today to honor the woman who sealed who place in history in 1955 by refusing to give up a seat on a bus reserved for white people.
Rosa Parks was born on Feb. 4, 1913 in Tuskegee, Ala. Her demonstration in segregated Montgomery, Ala., gave way to the Montgomery Bus Boycott and led to a U. S. Supreme Court decision that bus segregation was unconstitutional. Just over a year after Parks' act of defiance, city officials were ordered to desegregate Montgomery's buses and Rosa Parks sealed her place in U.S. history.
TriMet Board of Directors member Keith Edwards, who is a lifelong advocate for civil rights, an electrician and union leader, and member of Portland's African American community, proposed the day of recognition for Parks.
In January, the TriMet Board passed a resolution which declared her birthday as a day to acknowledge her role in the civil rights movement. It changes TriMet code to allow for fares to not be collected on Feb. 4 this year and years to come.
"When people wonder why fares are not being collected on this day, we'll be able to tell them that Rosa Parks is being honored," said Director Edwards. "This is her birthday, and she's the mother of the civil rights movement. She moved the country by use of a bus in a great social effort to bring about equity and equality."
In unison with the civil rights movement, Rosa Parks' courageous demonstration greatly contributed to the passing of the Civil Rights Act, a landmark federal law adopted in 1964. The law bans discrimination on the basis of race, skin color or national origin.
TriMet has been a longtime advocate for respecting civil rights and promoting the value of the diverse community it serves. Leaders of the agency point to its adoption of policies to ensure that equity guides decisions around fares and service, evaluating all proposed changes to avoid unnecessary negative impacts on people of color and low-income populations.