The Beauty, Power of African Cinema
Cascade Festival goes online during pandemic
2/9/2021, 2 p.m.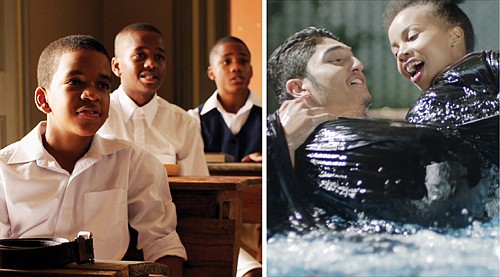 Not even a global pandemic can stop the Cascade Festival of African Films. The beloved celebration of African cinema at Portland Community College has returned for its 31st annual run, with screenings now through March 10, and for the first time presented entirely online at africanfilmfestival.org.
"While we can't gather in person this year, I know that the beauty and power of these films will bring us together even in virtual space," said festival director Tracy Francis.
Free and open to the public, the longest-running African film festival in the United States this year features a curated collection of 25 films by African directors from more than 15 nations, live interviews with filmmakers, community conversations, and a virtual marketplace of local vendors and more.
"Obviously, films are meant to be enjoyed in a theater, and our festival is meant to bring fans of African film together from across our region, but I think this year's unique circumstances will make this a festival to remember," Francis added. "People will be able to watch from the safety of their own homes, and our online format will be able to reach fans of African cinema anywhere in the world."
The festival kicked off last Friday with the film "You Will Die at Twenty," a visually stunning masterpiece from Sudan, and for the first time ever will close out its run with a drive-in screening of "Farewell Amor" at 7 p.m., Saturday, March 6. Attendees will be able to enjoy the throwback fun of a drive-in movie while remaining socially distant within their own vehicles.
Other film highlights include "The Ghost and the House of Truth," a thriller from Nigeria by festival favorite Akin Amotoso; the epic historical drama "Hero," highlighting the pan-African movement; "When We're Born," an uplifting musical from Egypt; and an imaginative surreal journey from Angola, "Air Conditioner."
Visit africanfilmfestival.org for a full calendar of films and director appearances.