Bust of York Appears in Park
The maker is unknown
2/23/2021, 12:48 p.m.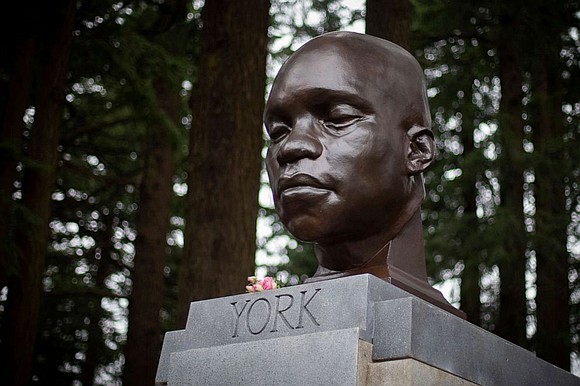 A memorial bust of York, the Black slave who was part of the Lewis and Clark expedition, has appeared at Mt. Tabor Park in southeast Portland, the maker unknown.
The artwork emerged on Saturday, in the same place where a statue of Harvey Scott, a well-known conservative figure from Oregon's pioneer days and a former editor of the Oregonian who opposed women's suffrage, was toppled in October 2020.
York was enslaved by William Clark, who, along with Meriwether Lewis, led the expedition to cross into the newly acquired western part of the country following the Louisiana Purchase in 1803.
The York piece "should make all of us reflect on the invisibility and contributions of Black, Indigenous, Latinx and other Oregonians of color—especially artists," Carmen Rubio, the city's commissioner, said in a statement on Facebook.
She added that the bust is a "much-needed reminder to city leaders to hasten our work of rooting out white supremacy in our institutions."