Named Youth of the Year
TreNisha Shearer honored for giving back
2/23/2021, 2:25 p.m.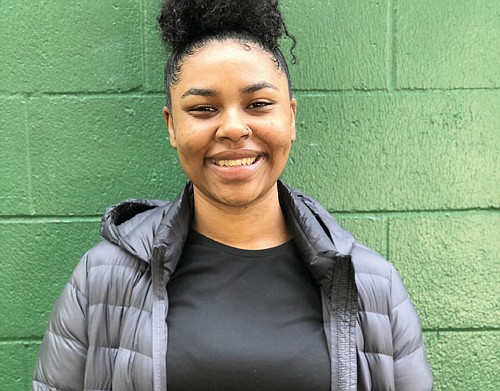 TreNisha Shearer, a senior at De LaSalle North Catholic High School and a youth volunteer at the Boys & Girls Club in New Columbia, has been named 2021 Youth of the Year for the organization's Portland metro area.
Shearer has been a member of the Regence Portland Boys & Girls Club in north Portland for 12 years.
She shared her motivation to give back to the community upon being presented the award in late January.
"I have witnessed the connection that can be formed between club members and staff. Seeing these connections and knowing how big of an impact the club has on people such as myself," Shearer said.
Over the course of the teenager's time at the club, she has traveled to Atlanta for a leadership program, participated in a club internship in partnership with the Portland Timbers, and created a short film, Black 'Till It's Backwards.
Along with the title, Shearer received a $1,000 scholarship and will represent the Portland Metro Clubs at the Oregon State Boys & Girls Clubs Youth of the Year competition in April. She has plans to attend Georgia State University and study business management after graduation.
Six other outstanding club members in the Portland area were runners-up to the Youth of the Year title and each received $500 scholarships.