Wells Picked for Wilson High Renaming
District to name school for civil rights icon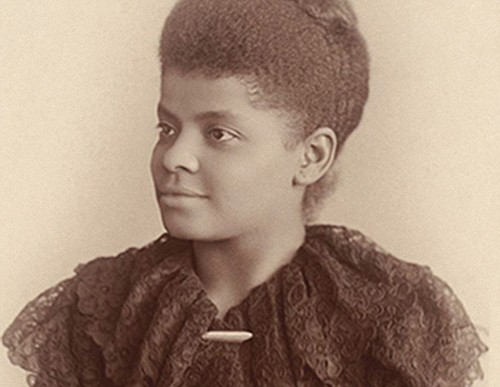 Portland's Wilson High School will be renamed Ida B. Wells-Barnett High School in honor of one of America's most famous early civil rights leaders, a Black woman who fought for the right to vote, a person born into slavery in 1862 and who was freed by the Emancipation Proclamation during the Civil War.
The change, effective immediately, received final approval from the Portland School Board in a regular session Tuesday evening.
Superintendent of Portland Public Schools Guadalupe Guerrero had approved the proposal earlier this month from the Wilson High School Renaming Committee, a large group composed of students, teachers, alumni and parents. The decision was shared last week in a letter to community members.
Wells-Barnett was an investigative journalist and educator. She was one of the founders of the NAACP. Over the course of a lifetime, she was dedicated to combating prejudice and violence and fighting for African-American equality, especially that of women.
Born in Holly Springs, Miss., Wells went to work as a teenager to support her siblings when she lost both her parents and her infant brother in the 1878 yellow fever epidemic. Later, moving with some of her siblings to Memphis, Tenn., she earned better pay as a teacher. Soon, Wells co-owned and wrote for the Memphis Free Speech and Headlight newspaper.
President Woodrow Wilson earned nods for being a progressive reformer best known for his effort to found the League of Nations, but historians conclude he was also a segregationist who praised the Confederacy, and in particular the Ku Klux Klan. As president during World War I, he instituted segregation at multiple federal agencies, including the Armed Forces. He invited people to the White House to screen the controversial movie "The Clansman" (Renamed "Birth of a Nation"), a 1915 drama that depicted whites as victims and blacks as villains.
Wilson High School, located in southwest Portland, is the first Portland high school to be renamed under a policy allowing name changes when it takes into account the district's desire to eliminate systemic racism and discrimination.
Under the school district's naming policy, a name change for Madison High School in northeast Portland and Jefferson high schools in north Portland are also being considered by their respective school communities.