Quartet Celebrates Black Composers
Concert to bring focus on diversity in the arts
1/28/2021, 3:22 p.m.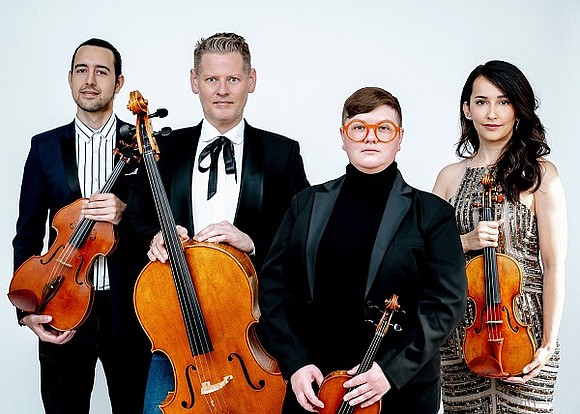 Reimaging the classical music experience, Chamber Music Northwest presents a virtual concert in recognition of Black History Month featuring musical selections by a trio of illustrious Black composers.
The performance, The Catalyst Quartet: Uncovered, recorded at the Cleveland Institute of Music, will premiere Saturday, Feb. 13 at 7 p.m. PST on CMNW.org and can be streamed through Saturday Feb. 20.
The Grammy-award winning musicians will perform the music of three of the most talented Black composers of the 20th Century, Coleridge-Taylor, Price, and Perkinson; along with selections from the quartet's upcoming CD release Uncovered, which strives to highlight works by classical composers previously overlooked because of their race or gender. Tickets are $20.
Catalyst Quartet's dynamic playing and thought-provoking programming make it one of the most important ensembles in the United States, according to Chamber Music Northwest leaders. The quartet was founded by the Sphinx Organization, a social justice organization dedicated to transforming lives through the power of diversity in the arts.
Also, In connection with the upcoming concert, Chamber Music Northwest will host a live musical conversation themed "musically integrated," featuring vibrant violist and composer Nokuthula Ngwenyama on Tuesday, Feb. 9 at 6 p.m. This event is free and can also be accessed on the CMNW.org website.