Bridge Installation to Close I-84
Work postponed until further notice
7/8/2021, 10:54 a.m.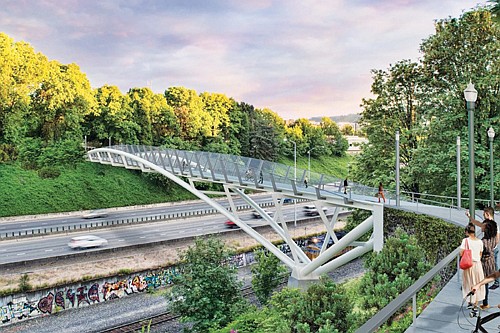 Editor's update: The planned installation of the Blumenauer Bridge and closure of I-84 for July 9-12, 2021 has been postponed.
A notice from the Oregon Department of Transportation said the project team has determined that there is additional coordination work to do in planning the bridge installation, which will stretch 400 feet across Sullivan's Gulch, including over I-84 and Union Pacific Railroad tracks. The bridge will run approximately along the NE 7th Avenue alignment.
A new date will be announced when it becomes available.
 
The structure is not expected to be open until next year.