Lifting Up Lives in Africa
Portland pop star establishes music school
Golok Nanmwa | 7/8/2021, 10:48 a.m.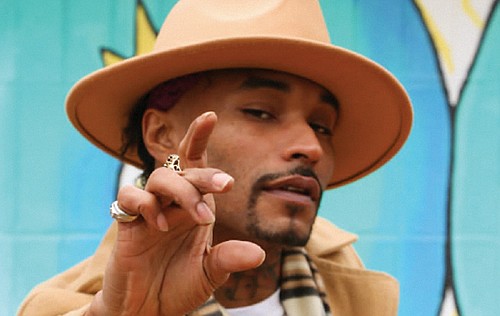 Antonio Petty Johnblue, an American pop star from Portland popularly known as Antonio Blue or King Rawsky, has embarked on a mission to establish a music school in Jos, Nigeria, the capital city for Plateau State, for young people who intend to have a career in music.

Ezekiel Gosan, the Nigerian representative of Rawzky Records Entertainment, Blue's American-based music label, made the disclosure in a recent statement in Jos.

Gosan said that the school would be running courses such as instrument handling, voice training, studio voicing, lyrics composing and how to succeed in music among other topics.

The aim of the school is to empower less privilege youths with musical skills to be self reliant, he said.
Blue is motivated to establish the school for the entire African region, to encourage youths from humble backgrounds, like himself, to overcome their challenges and succeed in life.

As a musical force to reckon with, Blue is an example of a person who has overcome many huddles and obstacles on his way to a successful career, Gosan said.

"Through sacrifices and will power, he has made his mark in the music industry and that is the spirit he wants to inculcate into those desiring to venture into music," Gosan said. "Though he hails from a destitute background, he excels due to his love for the craft of music."
 
Blue has educational background in law and holds a music degree from Mt. Hood Community College and a Bachelor of Arts from Portland State University.
 
Now known as a voice of Africa and voice of America, the award-winning singer has put in the time to change the trajectory of his life by moving from the streets to the classroom to the boardrooms of teaching, Gosan said.
It's never easy, but Antonio Blue works long hours to set an example for youth, delivering the message of upliftment through self-improvement, Gosan said.

 "That's why the people voted for him to take his audience on a musical journey through the peaceful regions of the Netherlands," Gosan said. "This American idol has committed himself to humanity and restoring society."
Alongside his musical endeavors, Blue dedicates himself to his community as a volunteer with a nonprofit animal rescue, he added.

Gosan said Blue is writing a book titled "Revelation's of King Rawzky, Game Loves No One" that would soon be launched.
 
He added that proceeds from the book would be used to support non-profit wildlife preservation.

Golok Nanmwa is a journalist from Jos, the capital city of Plateau State, Nigeria.