All Libraries Open by End of August
Services return as public gets vaccinated
7/20/2021, 2:40 p.m.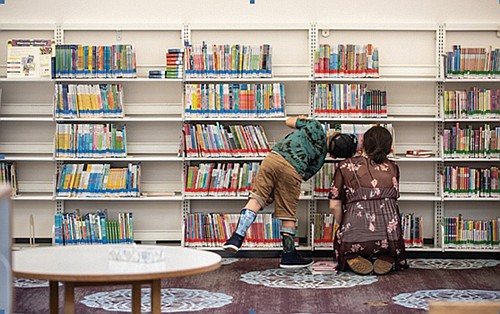 The Multnomah County Library system has announced that all locations will be open by the end of August.

The renewal of branch library services got started last week as vaccinations for the coronavirus reached more than 70 percent of the adult population.

As branches reopen, patrons are able to browse, pick up holds without an appointment, use computers and Wi-Fi, scan/fax/print documents and get help from library staff. Other library services like in-person programs, youth story times and public meeting room use will begin later and expand over time, official said.

Masks are still recommended for library patrons.

"I'm proud of the new and innovative ways the library served this community during the pandemic, but there's nothing we have looked forward to more than opening those doors to serve people in person at every library," said Director of Libraries Vailey Oehlke. "I am grateful to our community for its support of the library through this historic and challenging time and I am eager to embrace our next chapter together." 

Learn more at multcolib.org.