Hardesty Calls Allegations a Smear
Alleges partisan campaign against her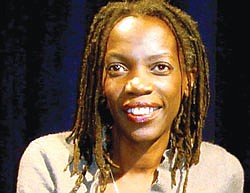 Editor's Update: Commissioner Jo Ann Hardesty released a new statement early Thursday evening addressing false allegations after being cleared by Portland Police of being involved in a hit-and-run accident the day before:
"Today began with an unnecessary burden put on my office to disprove a completely false accusation. Now the Portland Police Bureau has admitted what we knew all along – I was not involved in any way with any hit and run incident and am not a suspect. While I am relieved to see the truth prevail, this incident brings up a number of urgent questions that I want answers to. How did this false information get leaked to the Oregonian and fringe right wing media groups? Why did the Oregonian run this story with no proof to substantiate the false allegation? Will the 911 call and police report be released to myself and the media? What was the relationship between the 911 call and the police report? I'm demanding an investigation so we can get to the bottom of where this smear campaign originated. I've always said that we can disagree without being disagreeable. This kind of personal attack, based on false accusations that were perpetuated by elements of the media, is hurtful. When I have made mistakes in the past, I have owned it, taken responsibility, and apologized. I hope those that brought this harm to me and my office today will feel compelled to do the same."
Portland City Commissioner Jo Ann Hardesty is calling allegations she was involved in a hit-and-run accident as a partisan spear campaign involving a prominent Republican and other opponents to her demands for more police accountability.
"I'm telling you today, these allegations are false, and to be frank, these allegations are very suspicious," Hardesty said.
Portland first Black female city commissioner and a longtime advocate for police reforms, fired back at reports she was the person involved, appearing during an afternoon news conference in front of her home.
"This appears to be part of a coordinated smear campaign perpetrated by Jeff Reynolds, former Chair of the Multnomah County Republican Party and right-wing media personality, as well as the Coalition to Save Portland, who Reynolds credits as breaking this alleged story," Hardesty said.
In a podcast earlier today from the Coalition, a pro-police group and posted to Facebook, Reynolds and two others, Angela Todd and Gabriel Johnson, reported "breaking news" of the hit-and-run they said came from Portland Police.
"I also have not been contacted by the Portland Police Bureau regarding any incident," said Hardesty at the news conference. "This is an attempt to make a story where no story exists. That's why I felt it was necessary to contact the media and have this conversation directly."
Hardesty also said she has not driven her car in the last 24 hours, and in fact, her car has been disabled and parked in the same spot for the last six months with a dead battery.
"As you all know, I use Lyft when I'm going somewhere I can't walk," said Hardesty. "I've become an avid pedestrian since the COVID-19 pandemic began."
"When you have taken on police accountability issues for as long as I have, you come to expect these kinds of attacks. I've experienced them in the past, and I expect I will continue to experience them in the future," the city commissioner concluded.
The Portland Police Bureau released a response to questions about the incident:
"The Portland Police is aware of interest in a hit and run that allegedly occurred on Wednesday, March 3, 2021 at about 4:48 p.m., near the intersection of Southeast 148th Avenue and East Burnside Street. That incident is under investigation. There is no suspect information being released at this time. The Portland Police will release specific information about this investigation when appropriate."