COVID Vaccines Allotted for Seniors
Oregon Convention Center gears up for 45,000 doses
3/9/2021, 2:29 p.m.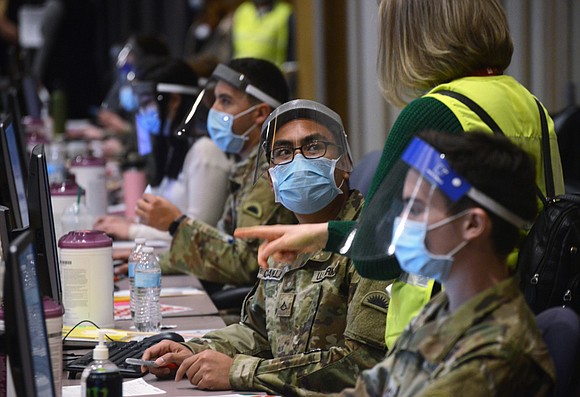 The Oregon Health Authority says that at least 45,000 COVID-19 vaccine doses will be allotted specifically for Portland metro area seniors over the next three weeks at the Oregon Convention Center.
One key is getting people 65 and older to register their name on the Get Vaccinated Oregon website, getvaccinated.oregon.gov. That starts a process where the person will receive an email or a call to set up their vaccine appointment. Younger people and others not yet eligible for a vaccine will be notified when the criteria for appointments opens to other groups.
It's all part of new process set up in partnership with All4Oregon, a COVID-19 mass vaccination site created with the collaboration and leadership of Kaiser Permanente, Legacy Health, OHSU, and Providence.
By combining vaccine supply, as well as the doctors, nurses, and clinical staff, health care providers have created a structure for providing available vaccine to eligible Oregonians in the greater Portland metro area. Not everyone who is eligible will be able to get vaccinated right away, but the appointments are filled as quickly as supply allows.
Seniors in Clackamas, Columbia, Multnomah and Washington counties who have registered already through the Get Vaccinated Oregon tool should keep an eye on their email inboxes and check all folders, including spam and trash, officials said.
The state expects to have enough doses on hand for 70% of adult Oregonians to receive their first dose by April 21.