Racial Justice Bills Introduced
Leaders call for criminal justice system overhaul
3/24/2021, 9:18 a.m.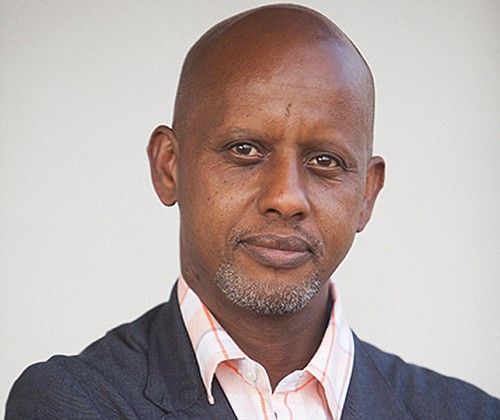 Oregon lawmakers are hearing from the Portland Urban League, civil rights groups and other calling for an overhaul of Oregon's criminal justice system to address unequal impacts on people of color, from mass incarceration to police misconduct.
A legislative hearing was held last week that directed an appointed group of lawmakers and leaders from Black, Indigenous, Latinx, Asian, Pacific Islander and refugee communities called the Racial Justice Council to study potential changes to the criminal justice system and to provide results to the full Legislative no later than the end of the year.
Sen. Kayse Jama, D-Portland, a Somali refugee who co-founded Unite Oregon to help uplift struggling Oregonians and the state's first Muslim senator, testified in support of the measure, saying it is an important step in addressing the root causes of the most serious harms in law enforcement policies.
"The public safety system does not work for Black, Indigenous and people of color. Too many fellow community members have lost their lives or been separated from their families and excluded from economic opportunities due to systemic racism in the public safety system," Jama said.
The bill is geared to promote restorative justice, advance immigrant justice, and improve law enforcement accountability.
"Our state's legal system wasn't built to foster justice for all Oregonians. Black leaders here and across the country have had to fight time and again for our community's safety," said Nkenge Harmon Johnson, president and chief executive officer of the Urban League of Portland and member of the Racial Justice group.
Committee co-chair Lamar Wise said, "Racial inequality in our public safety system has been hollowing out entire communities and creating generational trauma for too long."
The Racial Justice Council, convened by Gov. Kate Brown, consists of leaders from Black, Indigenous, Latinx, Asian, Pacific Islander and refugee communities charged with advising the Governor on budgetary and policy priorities to ensure they center Oregonians most impacted by racial disparities. In addition, the Criminal Justice Reform and Police Accountability Committee is one of six committees tasked with focusing on a range of law enforcement issues.
Widespread racial disparities exist throughout Oregon's criminal justice system. Black people represent 2.2 percent of Oregon's population but 9.3 percent of the state's prison population. Additionally, both ethnic and racial disparities were identified in traffic and pedestrian stop data submitted by the Oregon State Police, according to 2019 reporting from the Oregon Criminal Justice Commission. A 2016 study also found that Black people in Oregon were convicted of felony drug possession at more than double the rate of white people.