Portland NAACP Adopts Breast Cancer Outreach
Komen Oregon announces transition of support programs
3/25/2021, 4:58 p.m.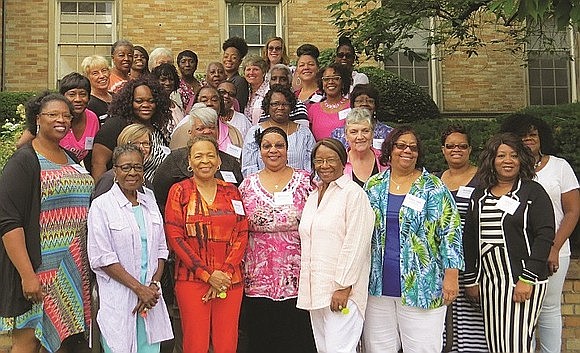 Two longtime programs providing breast cancer education and resources to the Black community will get new life as part of a commitment from the Portland NAACP and a financial contribution from Susan G. Komen Oregon and Southwest Washington, the affiliate of the national organization which is set to close at the end of the month.
"I'm very excited to share with you that we are in the process of transitioning both our African American Initiative and Worship in Pink programs to NAACP Portland Branch 1120," Cindy Fletcher, director of programs for the local Komen chapter, announced Thursday. "We are glad to be transitioning these programs back into the community and to an organization that is so ready and excited to take them."
The outgoing Portland chapter is contributing $200,000 in legacy gifts and program seed funding to the NAACP and other local breast cancer organizations as the national Komen organization becomes One Komen at the end of March.
"Our staff has been working diligently to find homes for the programming that helps so many people in Oregon and SW Washington. Our work will live on in these programs that will transition to and thrive in other community organizations," said Andrew Asato, the Komen chapter's chief executive officer.
The Portland NAACP will continue Komen's programs focused on the Black community – the African American Initiative, which is being developed with the intention to address breast cancer disparities impacting the Black community, and Worship in Pink, a breast-health education program celebrating 10 years in the local faith-based community.
Sharon Gary-Smith, president of the NAACP Portland 1120 Branch, stated she "welcomes the transfer of these two programs that are focused on African American/Black women and are designed to build breast cancer knowledge and advocacy in order to decrease the negative breast cancer outcomes that disproportionately impact Black women when compared to other women of color and white women."
She emphasized "both the African American Breast Cancer Initiative and Worship in Pink fit well with the NAACP's 109-year commitment to achieving civil rights and racial and social justice for African Americans. Elevating Black women's health and rooting out the racism that creates barriers in health systems improves wellness for all in our communities."
The Portland NAACP is planning a celebration of this transition at their April 24th membership meeting (virtually from 12 p.m. – 2 p.m.), and the community is welcome to attend. For more information, visit pdxnaacp.org.
Pink Lemonade Project will take Komen's programs for those living with metastatic breast cancer, as well as the Treatment Access Program, which provides gift cards for gas, lodging, and food for those in breast cancer treatment
"Pink Lemonade Project is eager to step up to help maintain these critical services for those affected by breast cancer," said CEO Susan Stearns. "Our colleagues at Komen will be missed. They have left a legacy of strong, local programs that were developed to meet our community's needs. We will continue the work and raise the dollars needed to fill service gaps for the region's breast cancer population."
Northwest Family Services has agreed to lead the Latina Council, an offshoot of Komen's Latina Initiative.
Other legacy gifts have been given to Breast Friends, for their work with breast cancer survivors and fighters, and to PeaceHealth SW to cover breast cancer screening for individuals in SW Washington who do not otherwise qualify for state or federal funding.
"We're grateful for the legacy that Komen is leaving through these programs and through our investment of $35 million in community and research over the last 29 years, Asato said. "We celebrate the network of organizations that will continue to serve those in the breast cancer continuum of care."
It is important to note that while the local affiliate is closing, Susan G. Komen will continue to have a presence in the community with their national programming. They can be reached via their breast care helpline at 1-877-GO-KOMEN (1-877-465-6636) or online at komen.org.