Scholarships Build on Community
VOA names annual Al Forthan scholars
5/13/2021, 11:25 a.m.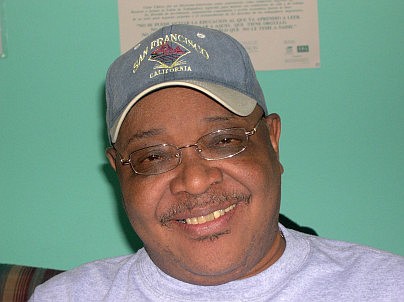 Volunteers of America Oregon recently awarded $60,000 in scholarships to 29 Oregon students coming from families impacted by alcohol and drugs in an effort to break the cycles of addition.
The Al Forthan Scholarship awards on May 5 paid tribute to each scholarship recipient for the tremendous courage they have shown.
"A lot of times I don't want to share my story because I want to avoid the pity and the pain that follows from remembering," said scholarship recipient Yahir Gonzalez. "Applying to the scholarship has been immensely liberating. I have found a community that encourages one to find solutions to generational patterns of addiction. A community that believes in me."
Another student talked about the pain of her parents' addiction, "It has led to personal insecurities and harmful situations throughout my life. However, it has also made me stronger than anyone could imagine a teenager being," said Rena Howard.
Author Nicholas Kristof was keynote speaker for the ceremony.
"Addiction is a hard subject to talk about. I tend to think that as a country the issues that we are worst at tackling, as a public policy matter, are those issues that are hard to talk about." Kristof continued, "If we don't talk about it, if we don't wrestle these taboos then we simply can't make progress against them."
The Al Forthan Scholarship was created to honor the late Al Forthan, a VOA Men's Residential Center alumni and former staff member. During his 10 years at MRC, Al touched the lives of hundreds of men and was the ultimate role model of recovery.
To learn more and support the Al Forthan Scholarship visit, www.voaor.org/al-forthan-scholarship/