Portland Veteran Wins Keys to Car
Contest gives back to Veterans in need
11/10/2021, 1:46 p.m.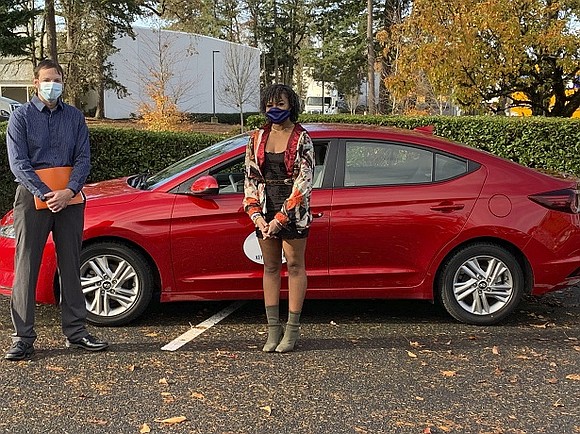 Portland Army veteran Rosni Williams received the keys to a new ride Tuesday, providing reliable, life-changing transportation as part of a "Keys to Progress" Veterans Day honor by Progressive Insurance for veterans in need.

Williams was honored with more than 45 other veterans and their families across the country who received free ownership of a high-quality, late-model used car, van or SUV with the help of Enterprise Rent-A-Car that will provide reliable transportation, helping them get back on the road and move forward in life.

Having a car of her own is going to change the lives of both Williams and her 4-year-old son, she told KPTV. "I know even for me and my little one, this will open up so many doors and just smooth life out a lot," she said.

Williams was selected after entering a contest for the car with an essay that described how she joined the military back in 2015 to support a friend who became homeless.