Two Inspiring Documentary Films
Beauty and variety in places we don't think to look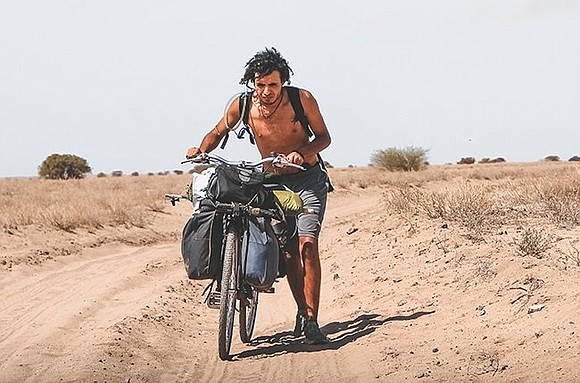 Two documentaries are especially worth a look in the current line-up for the Portland Film Festival (pdxff.com).  Both offer opportunities to see beauty and variety in places we don't think to look, or don't know how to see.

"Africa and I" is born out of the youthful idealism, fierce curiosity, and unusual determination of one young Moroccan man. At age 20, Othmane Zolati had never left his home country. Growing up in a small coastal town south of Casablanca, he noticed the complicated relationship he and other Moroccans have with the African continent. "We always put Morocco as an Arab country and not Africa.  But it's not." And something in him burned to travel the continent, all the way to its southernmost tip, Cape Agulhas in South Africa.
Perhaps only an idealistic and determined (and physically strong) 20-year-old man would ever undertake such a journey and live to tell the tale, let alone actually achieve his goal. Watching this film made me notice the lack of any other stories like this; traveling the whole continent of Africa presents many challenges. Zolati survived three bouts of malaria; got lost for five days in a desert without enough water; and was stopped in a desolate area by people with guns. Starting with just $80 in his pocket, he walked, hitchhiked, cycled and skateboarded over 18,000 miles through 24 countries. And getting a visa to travel in South Africa required four attempts, from four different countries. Over four years, he supported himself with a range of jobs, working as a fisherman in Senegal, as a mechanic in Mali, as a photographer and tour guide in Zanzibar, and selling shoes in Cote d'Ivoire.

Fortunately for us, Zolati was determined to document his journey. The film is built from100 hours of footage that he taught himself to shoot along the way. How he captured much of it I can't imagine -- he is credited as a director and executive producer, and then worked with a co-director, a composer, an editor, and a production company, all based in South Africa. What they have assembled is glorious for its beauty, variety and specificity, in part, due to Zolati's delighted extroversion and his fearlessness. He found a professional music recording studio in a backyard next to some chickens; toured Ethiopia on a skateboard; boated through the Venice of Africa, in Benin; and traveled with a trucker for a time. The discovery of varied landscapes, cultures, languages, artistic expression and food is unparalleled -- and one could not wish for a more delightful contrast to the more typical explorations of small pieces of Africa by European or American outsiders. Zolati's curiosity and perseverance has yielded a rare feast.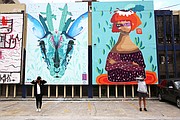 A different kind of feast, equally rich, is on offer in "Street Heroines," an exploration of women graffiti artists. Filming over several years in the boroughs of New York and also in various parts of Latin America, director and producer Alexandra Henry aims to lift up work at the margins of the margins -- women who brave physical danger and legal jeopardy to produce remarkable feats of beauty, wit, and vision. Though their work may only live in physical reality for a short while and then only in photographs, these remarkable women pass along profound insights about what drives them to create, what it costs them, and what they mean to communicate.

If you realize that much of the deepest wisdom resides at the margins, you know to be grateful that Henry went to the effort to open space for these voices and their work. The film's feminist sensibility is especially inspiring -- several of the women recount stories of men not being able to compute that they created their art, even after watching them create it, or telling them they can't work in this medium because they are women. They climb bridges and rooftops and fend off street harassment and hostility in terrible neighborhoods, finding that "spray paint is a very, very good weapon." To the insistence that "you can't climb that ladder because you're a girl," one artist retorts, "What?  You need a penis to climb that ladder? Does it help you hold on?"

The chance to glimpse parts of Latin America through the lens of female graffiti artists is a particularly rich. The filmmakers locate their work inside Mexico City's long tradition of mural artists bursting with colorful energy -- in a museum or on the street, "an obsession for cultural and artistic expression." We get a tutorial on varieties of street lettering in Sao Paolo; and lessons on the juxtapositions of advertisements with graffiti, a nice house situated next to one that is falling apart; and the politics of public art that contains the street's fast-moving energy and is accessible to everyone. Many of the artists speak about the importance of street art--created on the street by women--in inspiring children, especially girls, to create art of their own. Brazilian artists speak especially profoundly about creating in grimy spaces, without asking for permission, as a sort of spiritual act of defiance. And many of these women speak beautifully about the power of creating work outside, and watching its effect on people. "I am a troubled woman, so I paint troubled women," says one artist.  I want the world to know that everything is not okay. If you think everything is ok, what world are you living in?"

I won't be surprised if this film ends up being one of my favorites this year. The art dazzles and challenges, and so do the artists.

Darleen Ortega is a judge on the Oregon Court of Appeals and the first woman of color to serve in that capacity. Her movie and theater review column Opinionated Judge appears regularly in The Portland Observer. Find her review blog at 
opinionatedjudge.blogspot.com
.