Buried Truth Revealed
Sports executive killed a man when he was at 16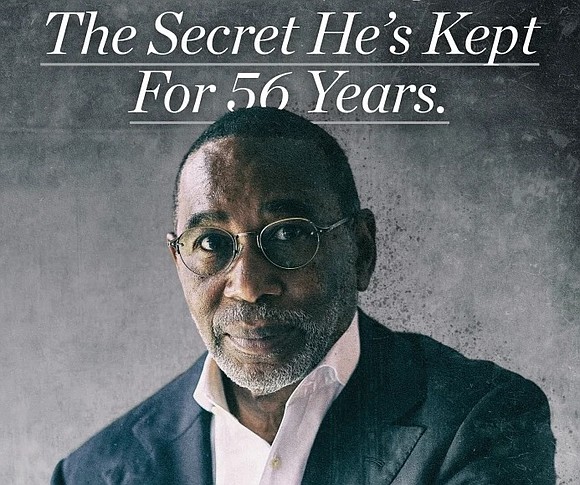 Former Trail Blazers and current Nike executive Larry Miller shook the sports world last week when he allowed a secret from his past to become public, revealing that he shot and killed a man when he was just 16.

In an interview with Sports Illustrated, the 72-year-old Miller said he buried the truth about the killing for decades, keeping the murder secret from his employers, closest business associates, friends and even his children.
Now he wants to tell the entire story so he can help others, especially at-risk youth and people in prison.

According to the article, published in advance of a book Miller wrote with his oldest daughter Laila Lacy, and scheduled for release early next year, Miller was part of a gang looking for revenge on the streets of Philadelphia when he fired a .38-caliber gun into the chest of another teenager, an act of retribution after a younger friend had been stabbed and killed during a fight with another gang.
He told the magazine he has been haunted by the killing, with the 50 –year-old secret "eating him up inside." He described a constant anxiety over the years that manifested in nightmares and migraine headaches. He did not know the victim, identified then in the news as 18-year-old Edward White.

"That's what makes it even more difficult for me, because it was for no reason at all," Miller said. "It's the thing that I think about every day. It's like, I did this, and to someone who, it was no reason to do it. And that's the part that really bothers me."
In the article, he described his decision to pull the trigger as an act of retribution for a younger friend he considered "an innocent" who had been stabbed and killed in a gang fight.

"We were all drunk," Miller said. "I was in a haze. Once it kind of set in, I was like, 'Oh shit, what have I done?' It took years for me to understand the real impact of what I had done."

While in prison, Miller resumed his education and earned an accounting degree from Temple University. After he was released from prison at the age of 30, he kept his past secret and it was never discovered, even as he was able build a professional career with top companies like Campbell Soup, Kraft Foods, Nike and the Trail Blazers, where he served as team president from 2007 to 2012. He currently is chairman of Nike's Jordan Brand.

Miller hopes his story can provide hope to others who lives have taken a dark turn.

A current resident of Beaverton, he told the magazine he can now talk honestly on the most important context of his life, especially for his meet-ups with youth from organizations he has supported, such as the Urban League, Junior Achievement and northeast Portland –based Self-Enhancement, Inc.

"I was telling half the story," he said. "And I always felt like I was cheating those people who were listening, because they weren't getting the full benefit of what this story could be."

Miller said he now wants to increase his work with incarcerated people and underserved youth. He wants to advocate for second chance programs that support social justice and said he hopes his experience can create a healthy discourse around criminal justice reform by helping remove the stigma that holds people and communities back.
Editor's note: Here's a link to the complete Sports Illustrated story:

https://www.si.com/nba/2021/10/13/jordan-brand-chairman-larry-miller-shares-secret-daily-cover