Candidate Sees Neglected Needs
Ashton Simpson files for Metro Council
9/21/2021, 3:49 p.m.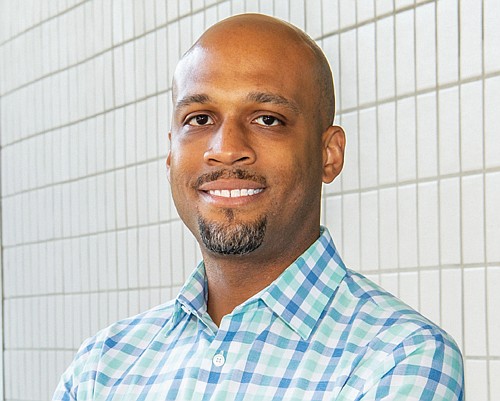 Ashton Simpson, a community leader, nonprofit executive, and Veteran, is running for an open Metro Council seat representing east Portland and the communities of Gresham, Fairview and Troutdale.

If elected, he would become the first Black man to represent the diverse area for Metro and the second to serve on the regional government panel.

 "I'm running for Metro because I want to help move our community forward – for everyone," Simpson said in prepared remarks announcing his candidacy last week.

 "I have a proven track record of bringing people together, solving pressing issues all with a focus on equity," he said. "As East County is growing larger and more diverse, I will ensure we invest and lift up this community, especially for underserved residents."

Simpson has a record as a community leader. As executive director of Oregon Walks, he was part of a coalition of transportation advocates that helped secure $185 million to transform 82nd Avenue into a safer corridor. He has also served on several key committees that direct policy and dollars to the community, including Metro's Local Investment Team and Portland's Fixing Our Streets Oversight Committee.

Advocates credit him with having a keen understanding of how government works, especially Metro programs, policies and funding mechanisms, and for having a commitment to delivering for East County, as well as throughout the region.

Raised in Houston, Simpson is a retired Air Force Civil Engineer Technician. Most recently, he saw firsthand the consequences of underinvestment and poorly planned growth with the devastation of Hurricane Harvey that wiped out whole communities.

"My lived experience truly drives my passion to invest and give back to my community," said Simpson. "In the Air Force, I learned the value of service, teamwork and never leaving anyone behind. We must help others, so no one is left behind. I will continue to pay it forward."

Simpson said his priorities include improving access to affordable housing, jobs, education and transportation options with smart urban planning, addressing housing affordability and racial and economic disparities, reducing reliance on fossil fuels, and investing in renewable energy and green transportation options to help slow climate change and create healthier neighborhoods.

He supports expanding family-wage construction job access for women and people of color through Metro's Construction Career Pathways program and ensuring that Community Development Agreements are in place for all major projects.

His endorsements to date include Rep. Khanh Pham, Sen. Kayse Jama, Former Rep. Carla Piluso, Former Sen. Margaret Carter, Gresham City Councilor Vince Jones-Dixon and advocate/community leaders Duncan Hwang, Winta Yohannes and Arlene Kimura.

Simpson earned a Bachelor's Degree in Community Development from Portland State University. He is a proud father to his son, AJ, and enjoys cooking, yoga, traveling, walking and biking.