Free Copies for Everybody Reads
Library distributes books for community program
1/11/2022, 3:31 p.m.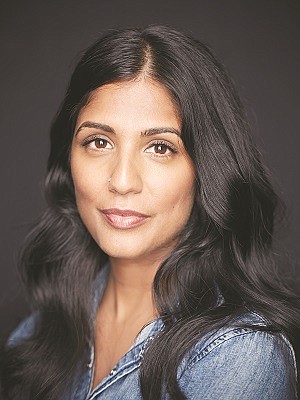 Multnomah County Library invites the community to participate in Everybody Reads 2022 celebrating the graphic memoir Good Talk: A memoir in conversations by author and illustrator Mira Jacob. This year marks the 20th anniversary of the library's signature communitywide reading program.

Free copies of Good Talk are available to pick up at all library locations without a library card (while supplies last) or download the e-book or audiobook from the library catalog. The library encourages readers to discuss the book with friends, coworkers and neighbors.
The library will host a series of free online events and activities this month and through March 10, including a drawing workshop with Jacob, interactive discussions, explorations of bias, exclusion and belonging, discussions and two dance-centered events.

Everybody Reads will culminate in an in-person author lecture with acob, presented by Literary Arts, on Thursday, March 10. Tickets are available from Literary Arts.

Mira Jacob is a novelist, memoirist, illustrator, and cultural critic. Good Talk: A Memoir in Conversations was shortlisted for the National Book Critics Circle Award, and named a New York Times Notable Book.

Her novel The Sleepwalker's Guide to Dancing was named one of the best books of 2014 by Kirkus Reviews, and Goodreads, among others..