Adams-Whitaker Site Rejected
School board members eye what's best for students
1/20/2022, 11:08 a.m.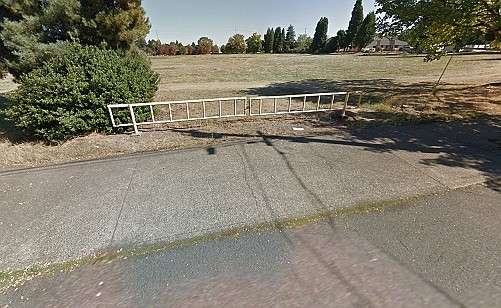 A section of vacant property in northeast Portland that was once home to the former Adams High School and then the former Whitaker Middle School won't be turned into a Safe Rest Site for the homeless.

Portland School Board Member Gary Hollands, a member of Portland's Black community, said the proposal "just didn't line up with our mission for kids."

Hollands and two other board members who sit on the district's Facilities and Operations Committee turned down the proposal Wednesday from City Commissioner Dan Ryan, effectively ending any hope a school board majority would approve it.

Ryan's plan was to use two acres of the land along Northeast 42nd and Killinsworth from a 10-acre parcel of property the district owns as the third site for a city-sanctioned homeless village with room for 60 people living in housing pods.

Hollands told KOIN that what's best for students was at the forefront of the committee's decision to turn down the request.

He also cited a promise the district made to the community in the early 2000s that the former Adams-Whitaker site should be available for another middle school. The district demolished the building back in 2007 because of environmental concerns.

The district's recent consideration of relocating Tubman Middle School in north Portland to avoid environmental impacts due to an I-5 expansion at the Rose Quarter was other reason to keep every option available, Hollands explained.