First East Portland Festival
Grammy sensation to headline free event
7/7/2022, 10:37 a.m.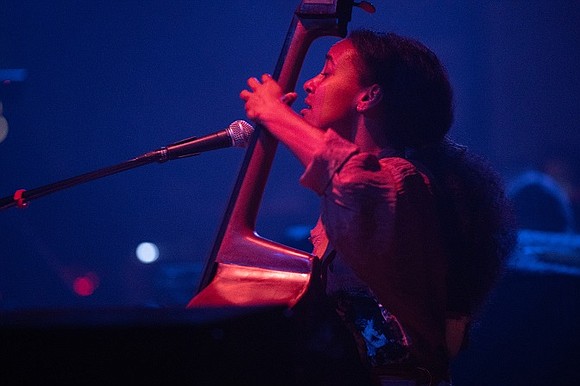 Grammy award-winning Portland native and artist Esperanza Spalding will headline the first annual East Portland Summer Arts Festival, held Saturday and Sunday, July 9 and 10, at Ventura Park, 460 S.E. 113th Ave.,  the latest of Portland Parks & Recreation's Summer Free for All celebrations this summer.

Spalding's performance is the evening of July 10. Aaron Nigel Smith & 1 World Chorus + Sora Shodo, a reggae fusion and live painting performance, will also be featured at the festival. Daytime arts activities are scheduled from 2 p .m. to 4 p.m. with the headlining performance at 6 p.m. both days.

"There is no Portland without a vibrant arts and culture community, and without vibrant arts and culture across our whole community," said Portland Parks Commissioner Carmen Rubio, who also serves as the City's Arts and Culture Commissioner. "This first-ever East Portland Summer Arts Festival accessibly brings arts and culture to East Portland, and I'm hopefully it will be a treasured annual event."

Free drop-in mini music lessons, art activities, and more are also planned. For more information, visit portland.gov/parks/sffa.