In Loving Memory
Essie Williams
6/7/2022, 2:07 p.m.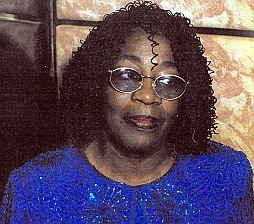 Essie Williams was born Oct. 5, 1937 in Canton, Miss. to the late Ollie Bell Sanders and Lawrence Lewis.
She moved to Portland at the age of 7, attending Chapman Elementary and graduating from Roosevelt High School. In 1963, Essie married Richard Williams and to this union came three children Alonzo, Robert, and Makeesha.
In 2003, she retired from Nabisco after a long and tenured career where she was admired and loved by her coworkers. Working at Nabisco was especially a treat for her grandchildren who loved it when she'd bring home fresh baked cookies.
Essie enjoyed playing cards, listening to BB King, catching up on the latest news, and faithfully watching the Portland Trail Blazers, cheering them on win or lose.
She especially enjoyed spending quality time with her family. Essie spoke enthusiastically about all of her grandchildren and great-grandchildren, sharing news about all of their accomplishments and successes.
She was known for her words of wisdom which derived from her reverence in God. Her heart went into everything she did; from creating the best turkey & dressin' in the family
to hosting family and friends during the holidays. She was always fashionably dressed and known for her exquisite taste in suits and high heels.
In 2017, Essie was diagnosed with cancer. She battled the disease with the love and support of her family. Her daughter, Makeesha, went to every doctor's visit. Although it was a tough fight, Essie remained positive, never complained and had amazing determination. Her faith carried her far beyond the doctor's expectations. God had the final say.
We will remember Essie for many things: her loving nature, her kind heart, and her beautiful smile. No judgment, no stress, just warmth and love – and that was Essie.
Essie leaves to cherish her memory and forever hold her in their hearts, her sister Bernice Robertson; daughter Makeesha; grandson Mervonce; granddaughters Alexxis, La'Princia, Passion'L and Dawn; great-grandchildren Karter, Kolby and James Jr; as well as a host of nieces, nephews, relatives and friends. She was a foster parent to five additional children who she loved dearly; Monica, Bridget, Tony, Tyrone and Derrick (who preceded her in death.)
She was also preceded in death by her mother and father, her husband, and sons Alonzo and Robert.